Happy Friday Gingerscraps Fans! This week, the designers really created some amazing things! Angelclaud, Jimbo Jambo Designs, and ViolaMoni have amazing and fun templates to work with. Pixelily, Trixie Scraps, and Connie Prince have some great bundles that will fit any scrap page you might want to make. If you're on the hunt for good CU, Bekah E Designs has wonderful grab bag for you!
Speaking of good things, I found some seriously ADORABLE layouts for y'all to admire! I'm definitely loving the theme of "Lucky Me" and I can tell that it's a theme everyone else is loving.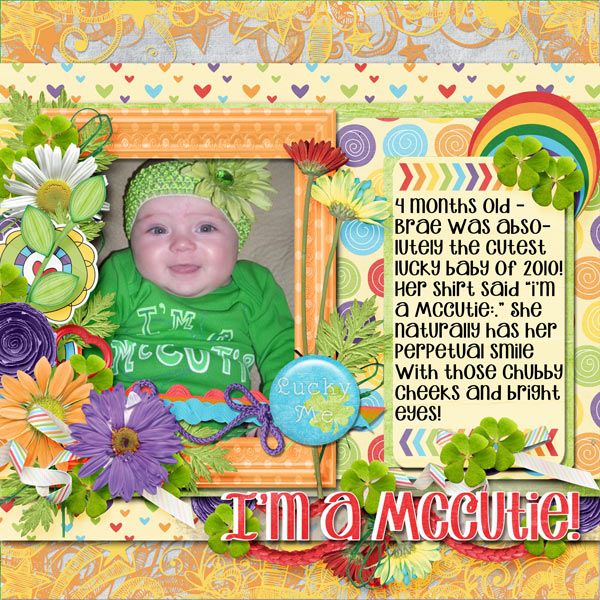 I love this layout by beckyroy. She is definitely a McCutie. I love the clusters on the side. I wish I could do it that well!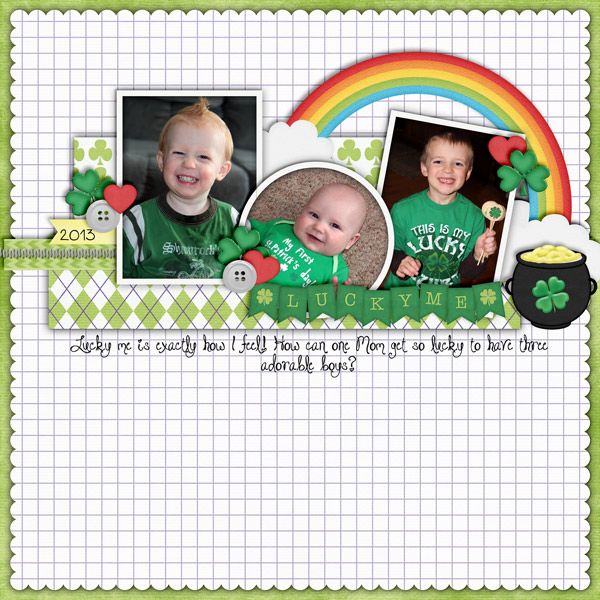 I always adore layouts by trina513. This one is no exception. I love the use of white space. The minimal amount of elements just makes the pictures stand so out. I also love the font choice!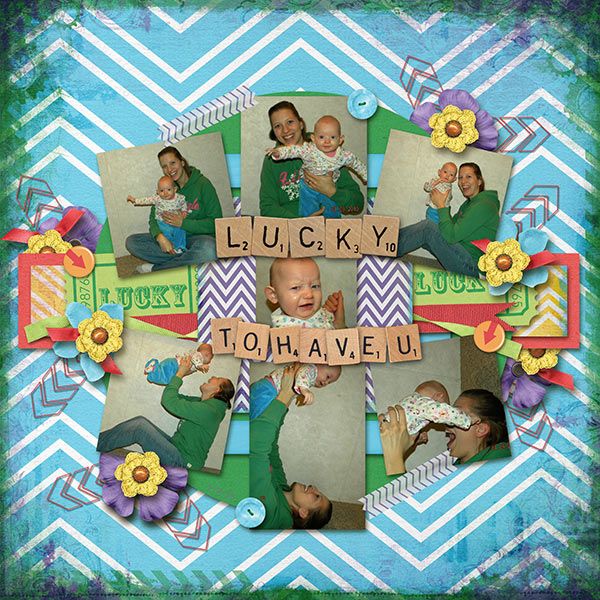 A many photos layout by MamaCake. I love how the pictures are arranged in a circular fashion. And I love the way the little clusters just draw your eyes more to the pictures.
Before I show you the goodies the designers have in store for you, I just wanted to let you know about a speed scrap happening Saturday!