Oh Friday!! How you sneak up on us always. This week, Pretty in Green created some frames that work with every kit in the store, including the new Project 365 themed packs that Kathy Winters put together. There's sixteen packs in that series, and she's hinted at more. Connie Prince, Bekah E Designs, Twin Mom Scraps, and Blue Heart Scraps all have some adorable Easter-themed kits. Jimbo Jambo, our guest for March, has a great template series available. That's not everything either!
So, Sunday was St. Patrick's Day but that doesn't mean the "lucky" feeling needs to end! Make sure you check out the Lucky Me buffet and pick up a few packs.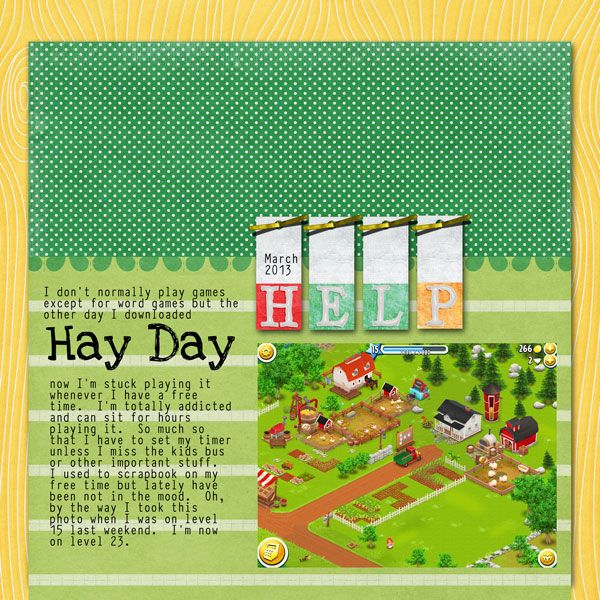 Funny layout by mom2triplets04. I'm glad I'm not the only one with an addiction to web-based games. Mine's Candy Crush Saga.

Beautiful layout by zenjen. I love the journaling. So sweet and heartfelt.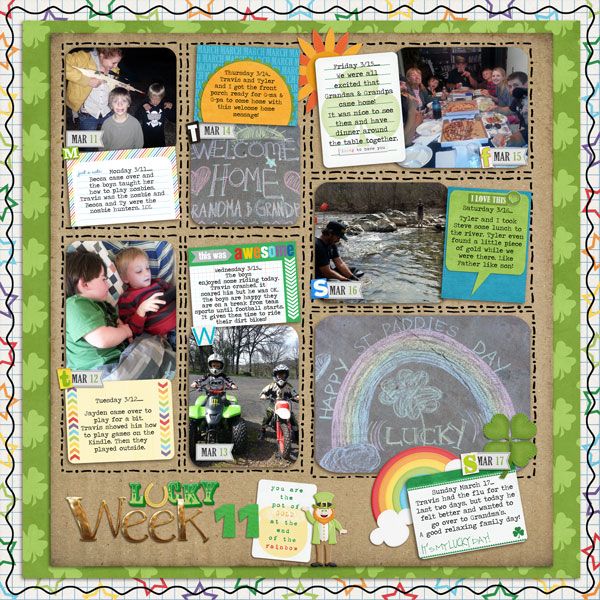 Project 365 layout by Juliemomof4. A great show of how the different parts can play together. I love it!