Hello scrappers! Are you having a good weekend? It is super busy over at my house. No time for scrapping for me. Sigh. That isn't what we are here to talk about though. I am here to talk about scrapbooking styles. You know: fantasy, pocket, traditional, and everything in between. Some people scrap only one style. Some people (like myself) can scrap one style one day and another a next. I like to mix things up.
One thing I've really not scrapped is those great pocket pages. I love to cluster a bit too much. Those pages are lovely though! So neat, clean, and brought together. The perfect touch of ellies and patterned paper. Some of these layouts have photos and such tucked in actual pockets. Those are great! Others are just wonderfully blocked layouts. These layouts jump out of the galleries! So, that is what I did. I stalked the gallery and am here to show of some of those great pocket scrapbook pages that are filling the GingerScraps gallery.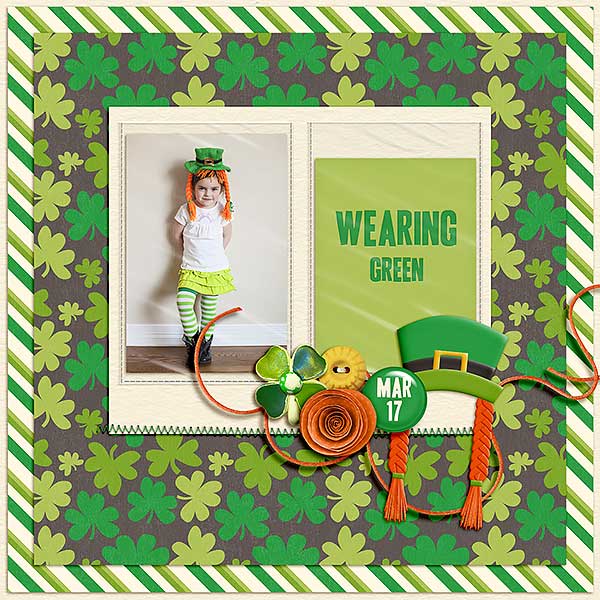 03_17_14-Green by FarrahJobling might not be what you think of when you think, "pocket scrapbooking". Except….she has that ADORABLE photo and journal card tucked in actual little pockets. Like I mentioned earlier. The use of patterned paper and that little hat element really grabbed my attention. Perfect kit and photo match!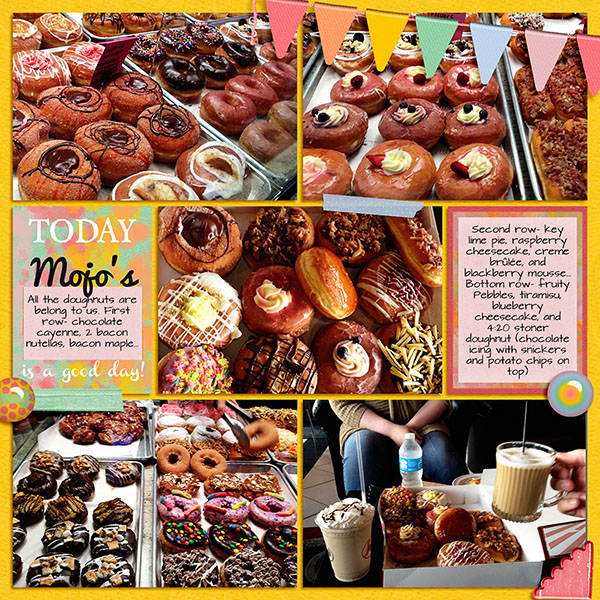 Mojo by hclappy is what I think of when I think pocket scrapbooking. Those different size blocks but all put together beautifully. Great journaling blocks and just the touch of right elements. Of course…DONUTS! How can that not grab your attention?! Yum!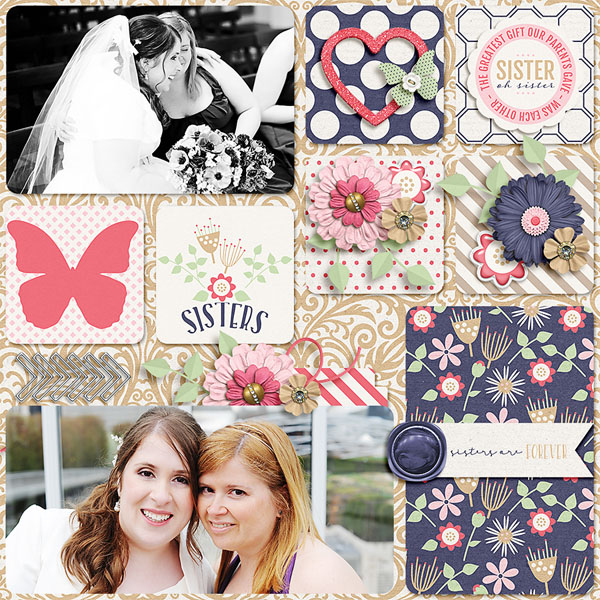 sisters by weaselwatchr is a magnificent example of use of paper. Some people shy away from patterned paper. There is not one solid paper on here! It is done so beautifully.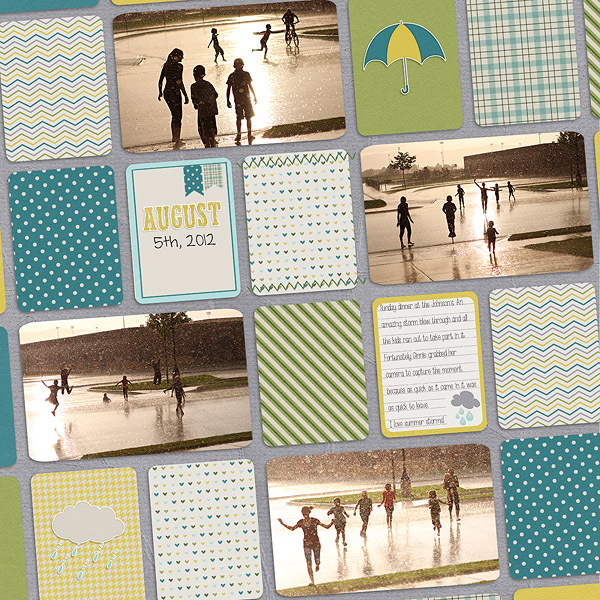 Rainy Day by MommyScrapper proves that those pocket layouts don't have to be straight lines! I LOVE the angle of this layout. Takes the everyday pocket layout and tilts it just a bit.
There you go. Just a little peek at some of the pocket pages that are filling up GingerScraps layout. They are super popular right now. Take a look around the galleries, grab some inspiration, and get to scrapping!