Up on the housetop, reindeer pause
Out jumps good ol' Santa Claus
Down through the chimney with lots of toys
All for the little ones, Christmas joys
The holidays, they're getting closer and closer. The designers are really in the holiday spirit. Templates, and kits, and deals galore. The designers always do such a great job throughout the year, and I'm thankful that I get to share them with you all each week!
Now to share some GORGEOUS layouts using the new Buffet and "Holiday Joy", the December Monthly Mix!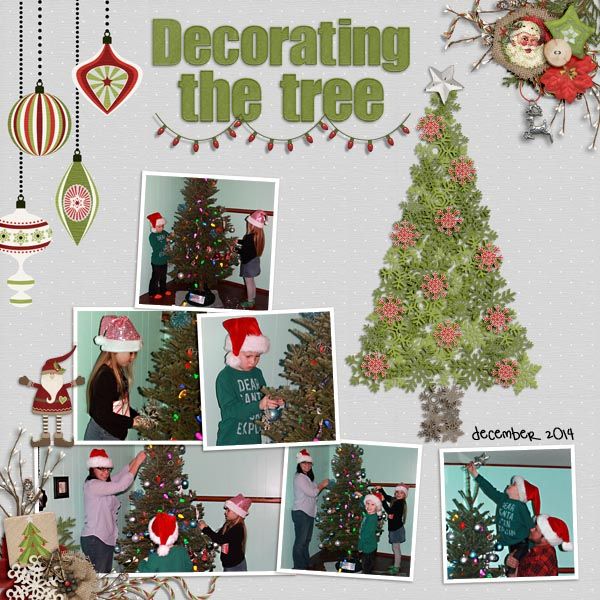 Created by Colleen. I love the layers with the creation of the tree, and the cluster in the corner. I also love the hanging ornaments on the opposite side. So well done!

Created by msbrad. I love how the journaling follows the reverse of the tree in the shape. So creative. I also love all the circles!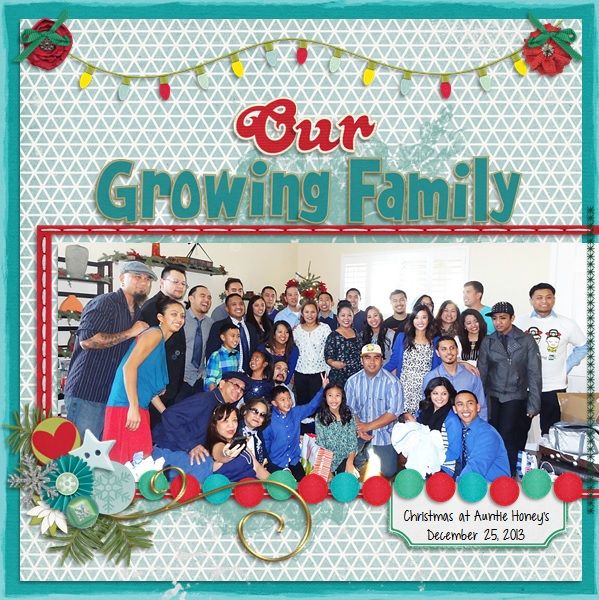 Created by emscraps. I love that the focus is all on the picture, and that it seems to be slightly off the page.