I hope you all had a wonderful holiday, we celebrate Christmas at our house, and it was a perfect day! I can not wait to see the gallery full of your beautiful holiday photographs!
I realized something crazy today … This is the last Fresh Baked Newsletter for 2012! In a few short days we will celebrate the arrival of 2013! Throw some glitter in the air and hug the ones you love, lets fill 2013 with pages and pages of memories in our scrapbooks!
Has your winter brought you any snow?  We're supposed to be getting some snow after the new year, perfect for making more layouts using Snowball Fight. I just adore this buffet so much!
Here are a few of the layouts that I picked to showcase! The last for 2012!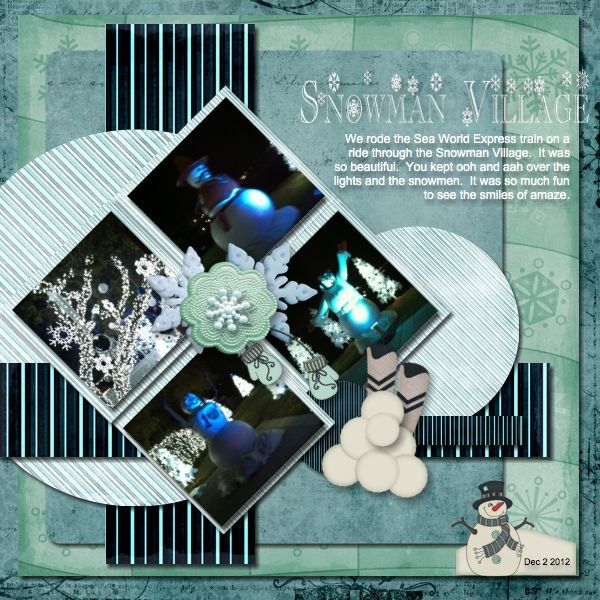 Created by Roknbear. I love the angled pictures. They just totally work!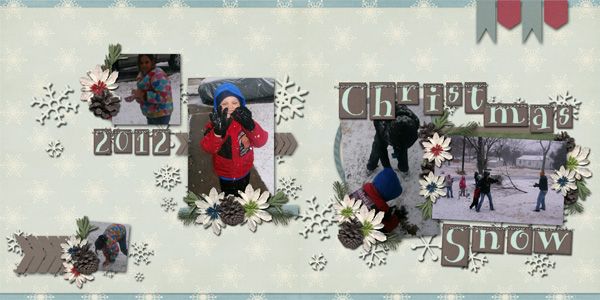 Created by missdamsel. It's a Two-Pager! I love how this turned out! The clusters and random snowflakes are wonderful!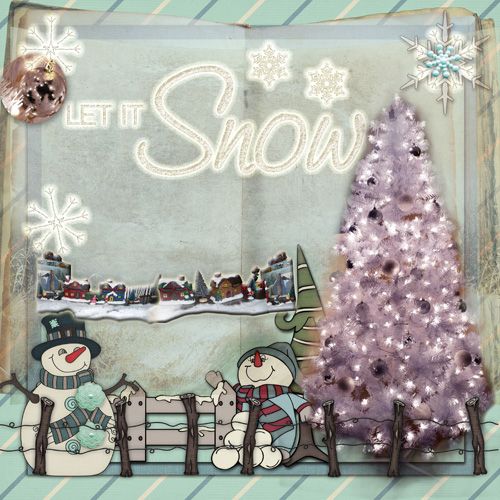 Created by AriadnesClue. I love the extraction! Such a pretty tree!