Good morning! Are you ready for the weekend? I think a few of the designers are definitely ready for spring to start. Connie Prince's grab bag is full of spring goodness. Snips and Snails, our guest this month, even has a kit with spring in the title. You can't beat that. If you're into templates, a few designers have some for you. Blue Heart Scraps even has journal cards template sets that are CU-friendly! And a few two-page template sets. This week truly has some great stuff.
This week's layout stand-outs are using both the Nature's Delight buffet and the new monthly mix, Fresh Air.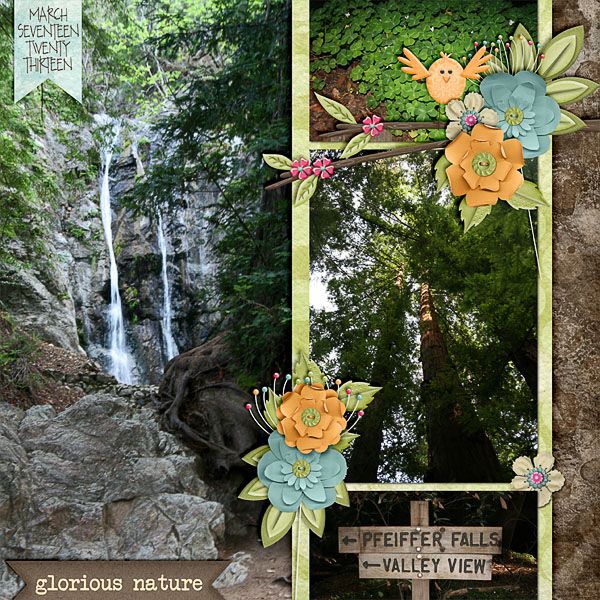 A wonderful layout by Lisa. I love the larger pictures, focusing on the images, and not on a lot of extras The clusters make the pictures stand out so much more!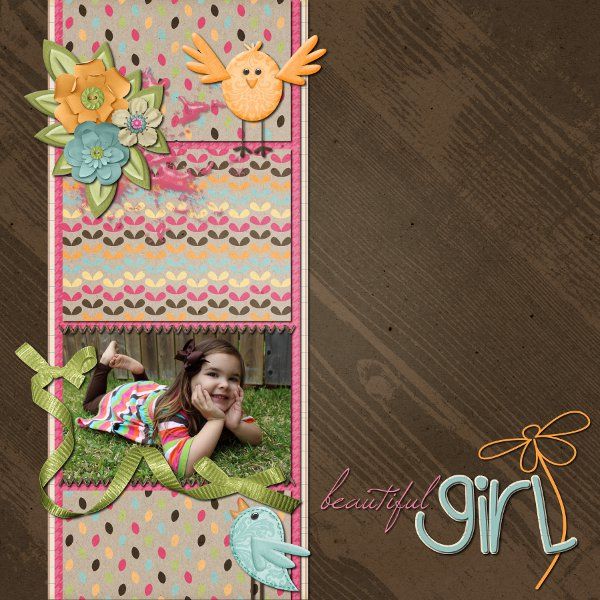 Created by scrapjrlgcp. I just love the off-center strip. And it looks like the bird singing to the beautiful little girl!

This is another layout created by Lisa. This uses the Fresh Air monthly mix. I just LOVE the big picture, with the smaller picture framed and the elements all clustered around it. Such a beautiful job!
If you like the Fresh Air monthly mix, you're going to love this! Here is a freebie created using pieces from the kit!
And now, on to the amazingness that are the designers here at Gingerscraps!