Good morning! This week is the week of the templates! Several of the designers have created templates. There's even a Hybrid project thrown into the mix. There are some great spring-related kits as well. So much goodness this week!
Speaking of goodness, I picked out some, in my opinion, wonderful layouts this week. Again, two are of the Nature's Delight buffet, and the third is using the April Monthly Mix, Fresh Air.

Created by mamaape, using the buffet. I love the use of the word arts, and the beautiful cluster work. It's just such a beautiful layout.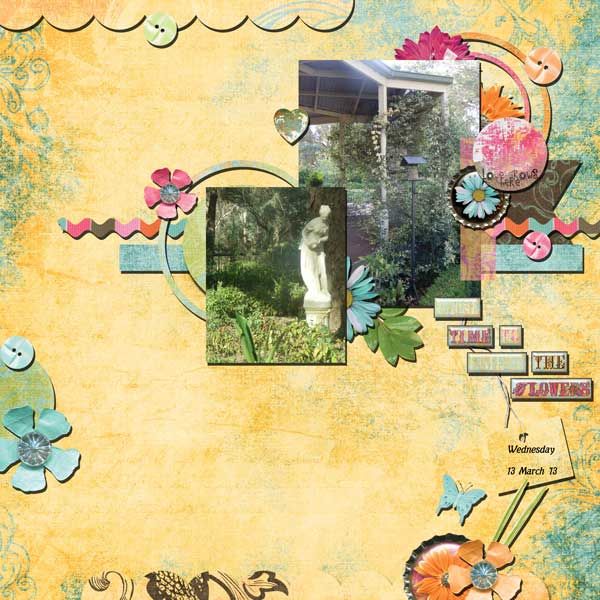 Created by Scrapper, with Nature's Delight. I love how the whole layout has an old-time feel to it, and matches so well to the pictures.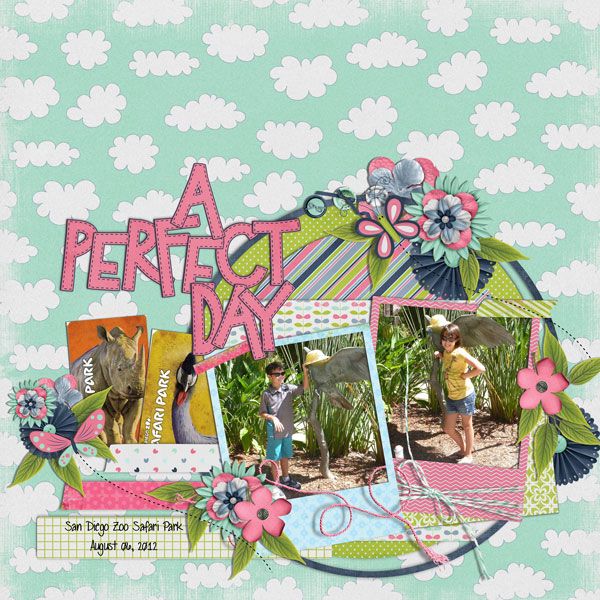 Created by chigirl, using Fresh Air. I love the use of the white space, and the graph paper strip to label where and when the pictures were taken. The pictures make me wish it was warmer!
And now, on to the amazingness that are the designers here at Gingerscraps!