It goes without saying more of the time for us digital scrapbookers…We love fonts! I know there are a few of you out there that have thousands! So, let me add to your collection. I love a good script font. They are my favorite go-to when it comes to title work. I thought I would share a few of my favorites with you. They are all free! (the links for each one, including the title work, are below the image).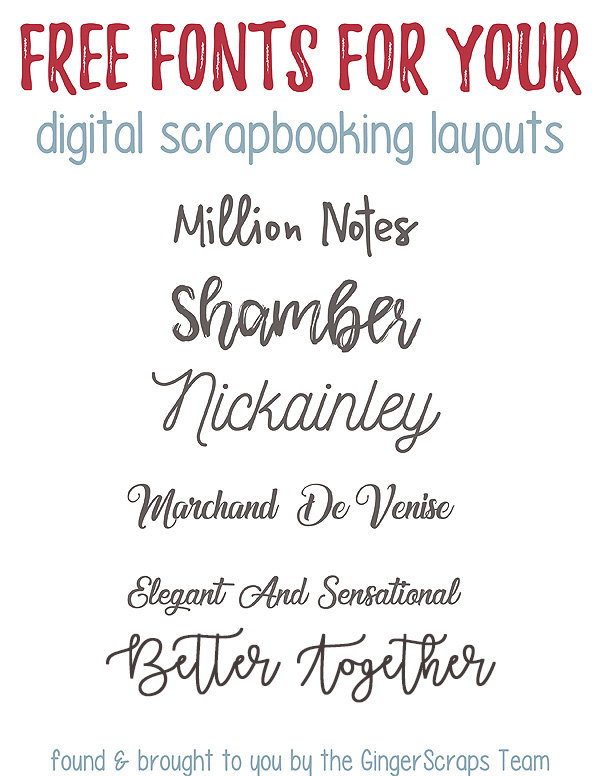 Here are the links to these fonts:
Million Notes
Shamber
Nickainley
Marchand De Venise
Elegant And Sensational
Better Together
Free Font For Your -> Playlist Script Font
digital scrapbooking layouts -> Please write me a song
Please write me a son and the Playlist Script Font are use on 90% of all my layouts. They are my favs! We would love to see any layouts you create using these fonts. Make sure you upload your layout to the gallery and link us back up here in the comments!