The day of the year when you're not sure what you should and should not believe is upon us! I promise, everything you read in this will be the truth! There's no need to try and fool you! The sales and deals are already going to leave you guessing!
*No Joke* 65% OFF SALE! 24 HOURS ONLY!
Thousands of products at 65% OFF!!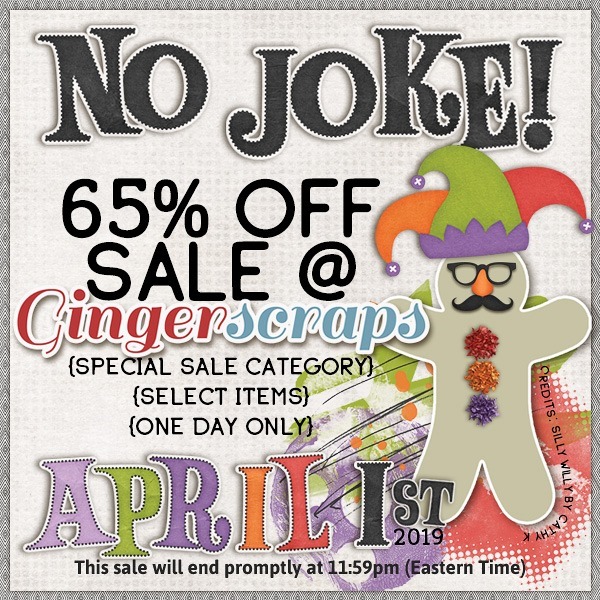 https://store.gingerscraps.net/NO-JOKE-65-OFF-SALE
It is the First of the month, and that means the reveal of our new Buffet!!
Don't forget to check out the Buffet Bundles, one easy click to add bundles of Buffet goodies to your cart, and an amazing value too!