Time for the Daily Download that won't be completely daily, but I'll explain that after I show off May's Daily Download!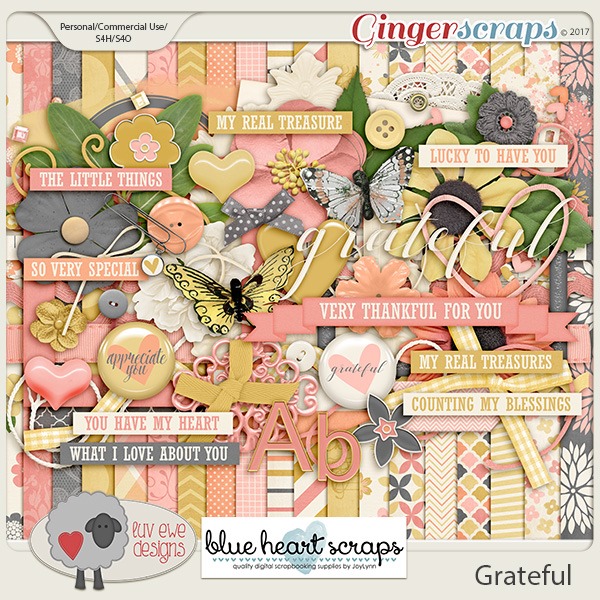 http://store.gingerscraps.net/Grateful.html
Wasn't it just too cute?
Okay, now to explain how this month's DD is going to work. Two designers got together and created TEMPLATES! So, every two days, you'll get a different version (file type) for a total of six different templates! The downloads will be staying up for 7 days instead of 5 to compensate for the combination of days!
So here we go!
Remember, the download is kept up for 7 days for this month, and then it is taken down. If you miss pieces, the kit will be available for purchase on the first day of the following month.