It's time for a new daily download! Before I get to that, though (I know, I know!), here's last month's: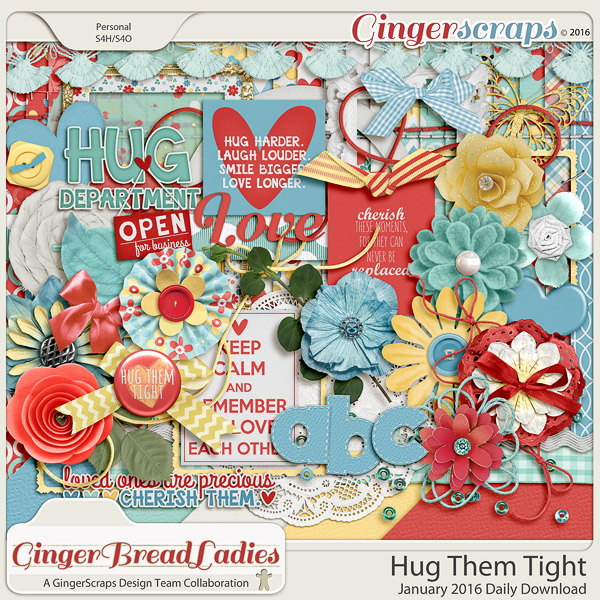 http://store.gingerscraps.net/GingerBread-Ladies-Collab-Hug-Them-Tight.html
This collaboration was created in memory of a lovely GingerScraps designers father, who recently passed away. Scrap all those precious memories with your loved ones. Hug harder, laugh longer, smile bigger, love longer, and hug them tight! I love how our designers always pull together when someone needs it!
And here's February's, created in a flash by Seatrout Scraps:

The link for this download is no longer available.
That's pretty awesome looking, and I can't wait to see the layouts that come from it!
Remember, the download is kept up for 5 days, and then it is taken down. If you miss pieces, the kit will be available for purchase on the first day of the following month.