Good Summer Morning, Digi Friends!!!
I don't know about you, but the heat is ON here in Philly, and I am not happy about triple digit numbers with no breeze. Yikes!!! But it has given me a good reason to stay in the house and scrap a little here, scrap a little there, do some hybrids, check out the Gingerscraps forum, and get inspired again! The heat is also on me as I am  in the middle of planning a school counseling conference event happening next week, and scrapping seems to side track me easily! (Remind me to tell April I won't be in town or on the blog next Wednesday! wink wink!)
As the summer continues, I find that I need to be better about taking pictures of the kids. I have two kids now. It was easier with one to bring the camera and putz around with it. Now that there are two young ones, I seem to forget the camera. And my second child has "second child syndrome" where there are very few photos of him! My goal for the rest of the summer will be to take more photos of both kids, at least on weekends, whether we are in the house or out and about.
And I will tell you, that this week's sneak peeks are inspiring me to do just that, so I can use what is coming on Friday to the Gingerscraps Store! Whoo hoo!
Would ya like to see the Peeks? Give me the Peeks! Show me the Peeks! I hear ya! I hear ya!
Here we go!
From Luv Ewe Designs we have….
Just perfect for all my second child syndrome photos, huh?!  Yes, my second is a boy….He loves mud and grass and water and food. I think this kit will do his photos fine!
Now, from Twin Mom Scraps, we have this fun little collection! I love the banner in this!!! Yee haw! I have banner FEVER over here! Shazam! I am addicted to banners lately!!!!!
Oh! Did you catch that template used above? It is from the July 1-15 Template Challenge template by Luv Ewe Designs. If you haven't gotten it, go on and get it, and get your Template Challenge on! You have until July 31 to rock that template to fill your cookie jar with points towards monthy awesomeness!
Blue Heart Scraps has been busy! Looks like this will be fun little number to use for my summer photos too!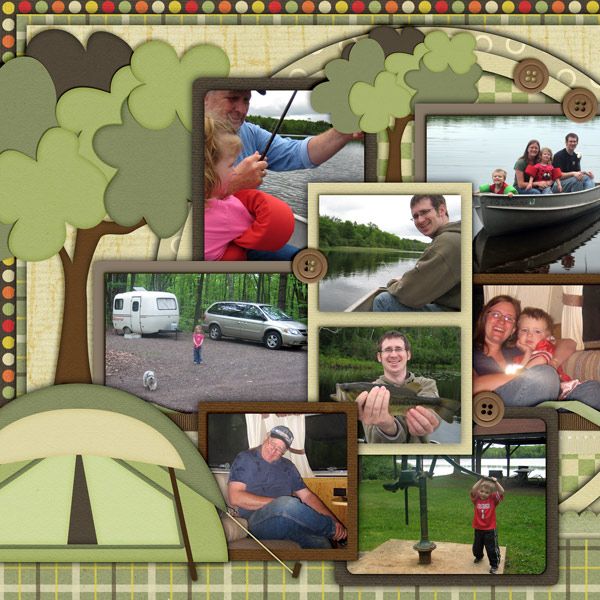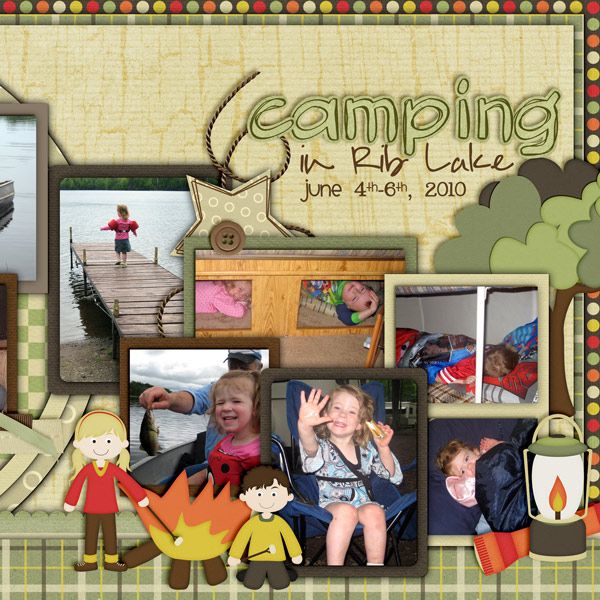 I would LOVE to get out there in the wilderness, but you know, sometimes my house is a bit on the wild side….Loving these trees and camp gear in here!
As I type this, we have a storm a brewing and my lights are flickering. I just may need to grab that lantern you see up there!
Well, there you have it, friends! This week's sneak peeks! Go grab yer mouse, a cup of cold joe, and pull up along side me and wait for their release on Friday in the Gingerscraps store! My favorite place in the universe!!!!
Stay Cool and Scrap on!