First off, I apologize for the long period of time between blog posts. I'm honestly so behind and it's not even funny. Things have gotten so hectic around here, courtesy of just life, 😆 I'm sure everyone knows what I'm talking about.
Since I am so behind (I just finished Week 08, so I have 8 weeks worth of layouts to make up! To do that, I'm using Evernote!
That's the screenshot of my desktop with the app. I just love it! I can create a whole page dedicated to just each week's highlights. So much fun!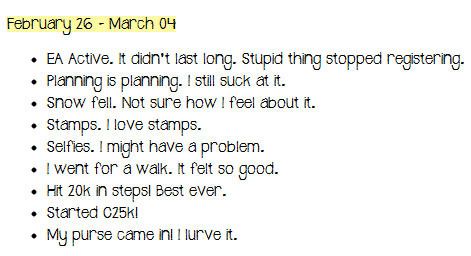 Here's a close-up of some of the journaling. It helps to jumpstart what I'd write about each week!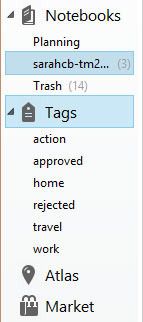 You can add tags and things (I don't utilize that function, though I probably should). You can add pictures and things, as well! So much with a free app (with premium options).
My favorite thing about it is that I can use it from my computer or from my phone!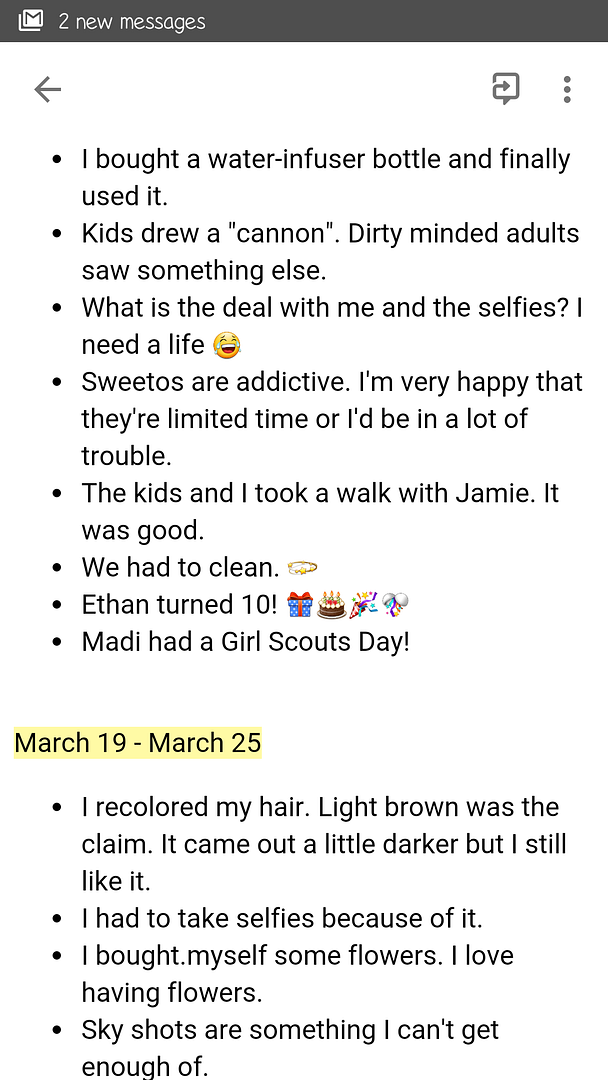 That's a screenshot from my phone! So cool right! I can make a quick note about things that have happened, even when I'm nowhere near my computer. And it all syncs up, computer to phone!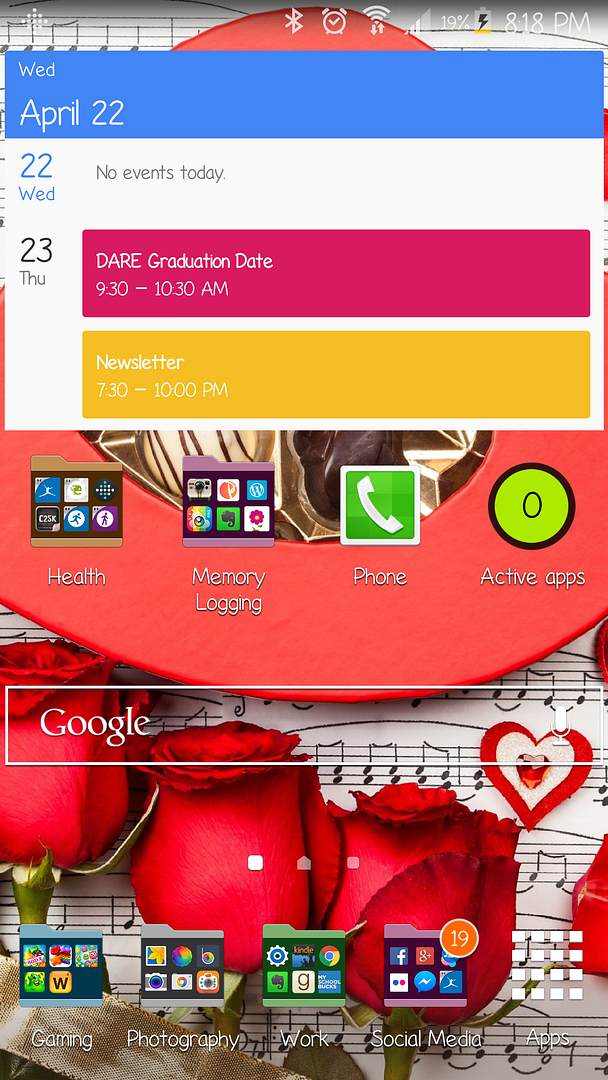 You can see on my "second page" of my phone screen that I keep it in a folder called "Memory Logging" and it makes it so much easier to find things. In case you're curious, a few of the other apps in there are Photofy, which allows me to edit the pictures and add fun borders, quotes, and stickers, Instant, which does Polaroid shots (including fun filters, and edits to even the frames!), and InstaWeatherPro, for sharing the weather. Those are the ones I use the most. I had others, but with the Lollipop upgrade, I had to remove a few that I didn't use that often. Some of the others ended up in my photography folder, but I'll share those another day!
Do you use Evernote? If so, how do you use it? Do you use another app to keep track? I know there's Momento, but that's only for IOS, so I think Evernote is a good one for those without Apple devices!