Can you believe it's already December? Thirty-one more days, and we'll be looking at 2013!
The winds are blowing in from the north, and the breath is visible in the air. There are white flakes falling from the sky. The winter season is upon us, and it's time to prep for the snow.
Some areas have already had snow come to their areas, and I will be honest. I am completely jealous. I was born during a snowfall. Being a December baby, you tend to end up with that. Lately, we haven't seen any snow. It makes me sad. Hopefully, we get some this year.
Why, you ask, am I going on about snow? It's time for a new buffet!  This month's theme is snow, snow, and more snow! Snowball Fight!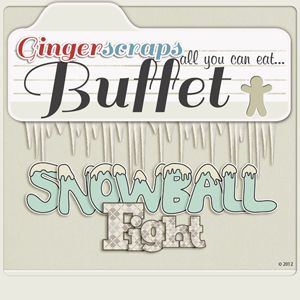 Snowball Fight is full of fun elements and papers, just perfect for all of those snow pictures. If you don't have any snow pictures, pictures of the beach would work just fine, I think. Even something Christmas related would be perfect!




I can speak from experience on this: the CT had a blast working with this buffet this month. The pieces are just "snow" much fun!

See, was I right? SNOW much fun. Yes, I'll be saying that a lot. I think it is quite hilarious!
Since it's a new month, it's time for a BAKE SALE! I don't know about you, but I just LOVE the bake sale! You never know what you're going to find in there, but it's always something that you just can't live without!

Remember, that when you spend $10 in the store, you get an amazing grab bag created by one of our amazing designers. December's has been created by Kathy, of Kathy Winters Designs, and it is just lovely!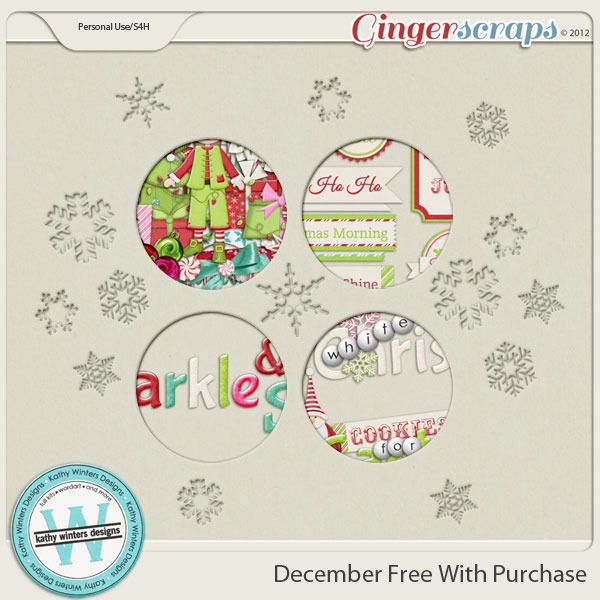 https://store.gingerscraps.net/December-Free-With-Purchase.html
Wow! It's time to reveal November's Daily Download!
It was created by Ivonne, of Craft-tastrophic. Thank you Ivonne for such a beautiful kit!

https://store.gingerscraps.net/Thank-full.html
December, you're really in for a treat! This month, a group of designers pitched in to make you a wonderful daily download!
The designers: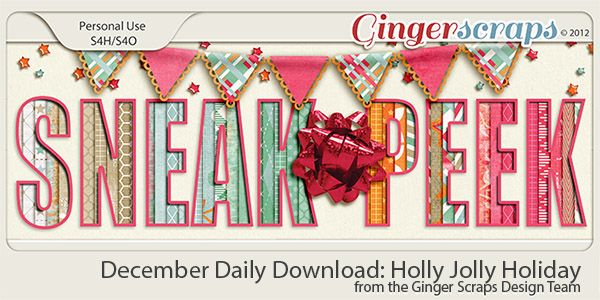 https://gingerscraps.net/gsblog/2012/12/dec-daily-download01/
Make sure you come back every day on the blog.
We at Gingerscraps hope that you enjoy the beginning of this month, and that it goes across with plenty of snow, lots of hot chocolate, and an abundance of love and laughter.
See you again on Friday!