Archives for May 16, 2013
Good Morning!  I hope everyone is having a wonderful day so far.  I don't know about you, but my week has been so busy with all the end of school activities and graduations.  We still have several weeks left and exams.  The weather is finally warming up a bit here and the kids are excited about summer vacation.
There are a ton of new releases for Friday so let's get to the beautiful eye candy.  The first one up is from Crisdam Designs, it makes me feel like summer time is already here.  I love the palm trees, umbrella and that crab is just too cute!
(template used from May Templatetopia by Connie Prince and Trixie Scraps)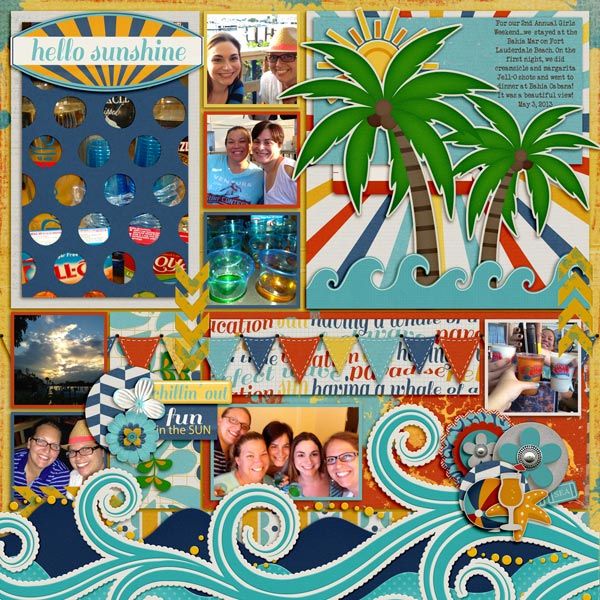 Crisdam Designs also has this adorable kit coming Friday and it will be perfect for graduations and  all your school related memories. I just love all
the elements that were used for the following pages.  This kit is so versatile for our youngest graduates and our older students.  The template from Aprilisa Designs is perfect.
Template goodness by Angelclaud Artroom.
Violamoni has a new kit coming and as you can see from her sneak peak it looks beautiful.
I love that glitter frame and those photo's are really cute surrounded by all the adorable  elements.
Snips and Snails also has a really fun looking kit coming out too!  You better get your Super Hero's ready for this one!
These next two pages are so bright and cheerful using a kit by Aprillisa Designs.  I can't wait to see the whole kit.
As you can see our designers have been so busy and we have a lot for you to look at on Friday.  I don't know about you, but I can't wait till Friday and I have my list ready to shop.  I hope you will stop back by on Friday to see all the new releases.  I hope everyone has a wonderful rest of the week and I will be back next week with some more sneak peeks.
Thanks for stopping by!!