Good morning! I hope your week was good! This weekend signifies the "start" of summer in the States with Memorial Day. The opening of the pools happen. In a lot of areas, schools are out this week as well. The designers are definitely in the Summer spirit. So many colorful and fruit-filled kits this week! There are also several red-white-and-blue themed kits, to celebrate Memorial Day. Oh, and Connie Prince has an add-on for her Project 2013 kit for June!
Some of you amazing gallery artists definitely need to give me some tips on layout creating, because they are amazing. I had such a hard time choosing just three this week! I chose one using the Spring Fling buffet series, and two using Signs of Spring, the monthly mix for May.

Adorable layout created by MamaCake.  I love the film strip aspect of this layout. It's so beautifully done!

Amazing picture-less layout created by jenevang. I love the way that this is done. The elements are so big and it just plays beautifully.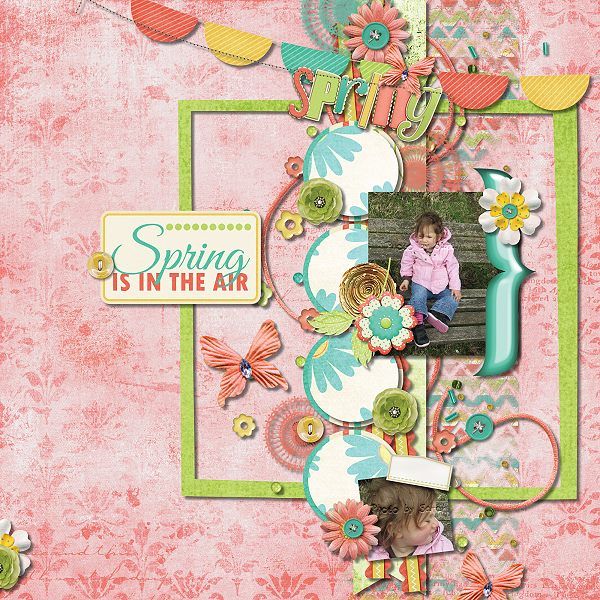 Lovely layout created by sarahm172. I love how the clusters and pictures are framed. It's just so well done!