Did you notice the date? It's the end of the month! I know! I'm still getting used to it being May, and now it's going to be June tomorrow. I can't say too much, but next month's buffet is going to be a big hit, I think. There have been a lot of requests for this theme! So make sure you keep an eye out for tomorrow's newsletter!
The designers this week did a variety of things. Katie Creates has an adorable girly-girly kit full of make-up. Connie is all focused on graduation and the end of school. Aprilisa has a kit perfect for every barbeque. ViolaMoni has some masks that I need to get myself!
I'm excited to show off the layouts this week. I had such a hard time choosing just three this week! All three layouts this week were created using Spring Fling, the May buffet.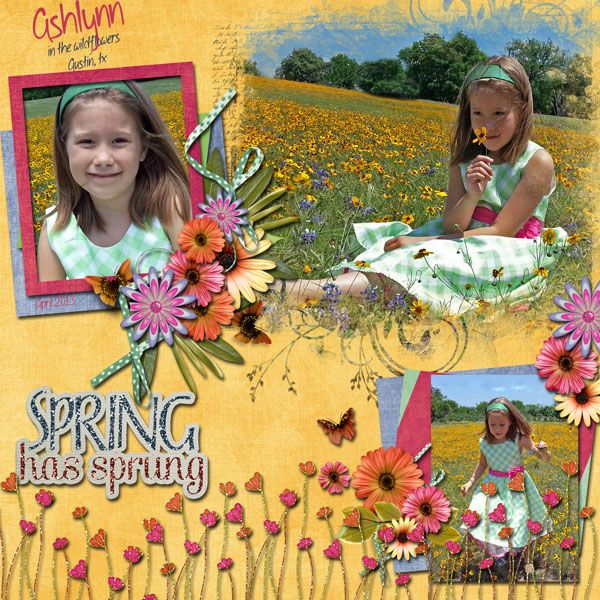 Beautiful layout by Nandy. The yellow paper just makes the whole layout pop so beautifully. The clusters are wonderful as well!

This layout created by justpennys. I love how the paper pieces point to the pictures! Beautifully done!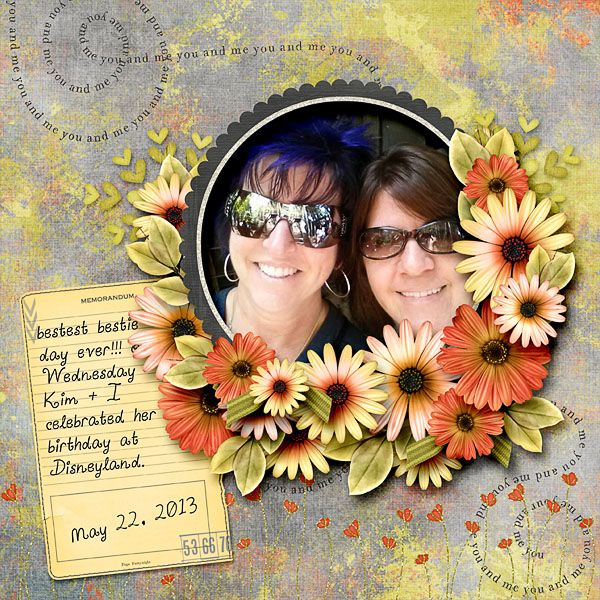 Wonderful layout by Lisa. I love the flower cluster as it frames 2/3 of the picture. So well done!