HAPPY NEW YEAR!! We hope that 2022 brings you great health and happiness. And of course, lots of time for scrapping.
It is the 1st of the month and you know what that means, a huge, exciting newsletter! We have a New Buffet, New Monthly Mix, New Free With Purchase Collab, New Challenge Reward, New Daily Download on the GingerScraps Blog & TWO New Designers!
Let's start out with the December Buffet. Don't forget to check out the Buffet Bundles. One easy click to add bundles of Buffet goodies to your cart.

I love these colors. Bold but muted at the same time.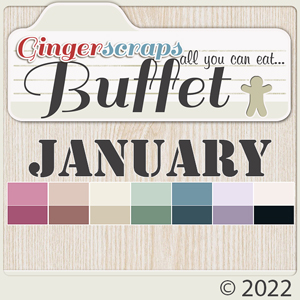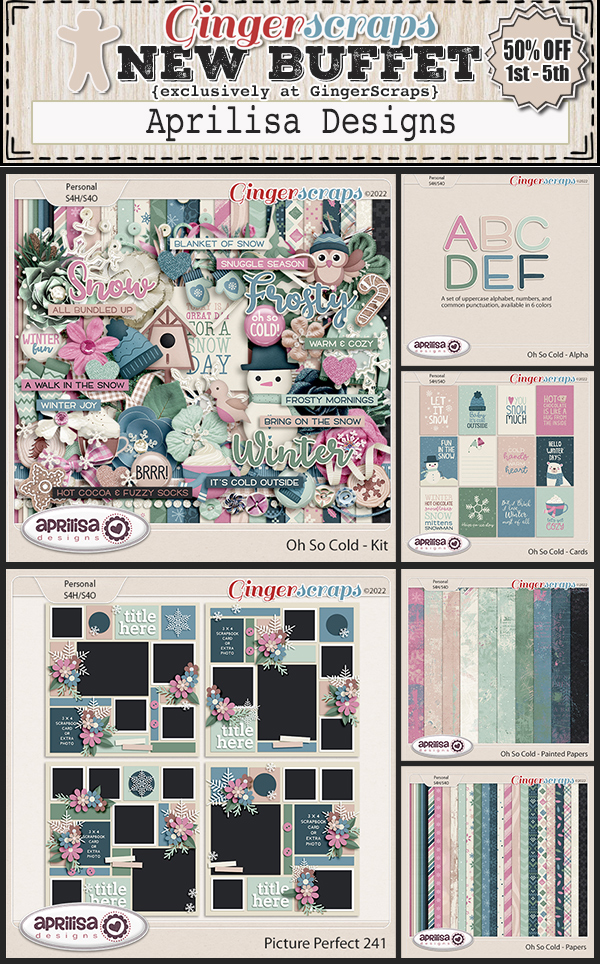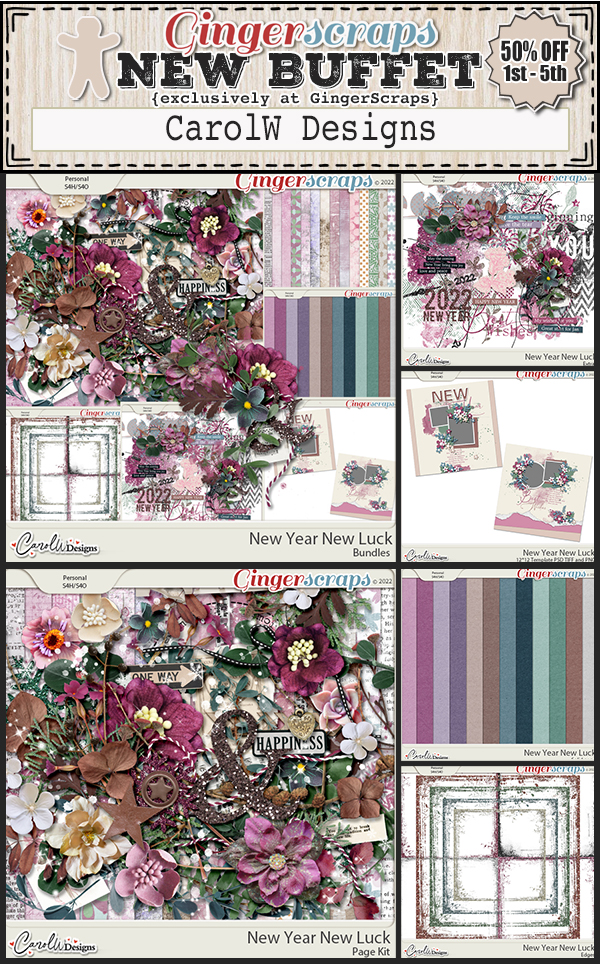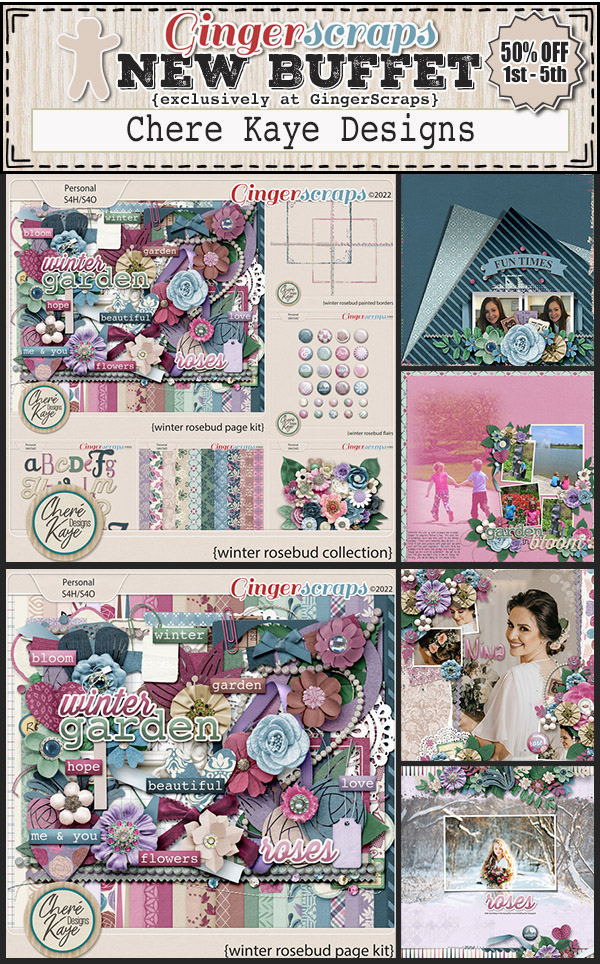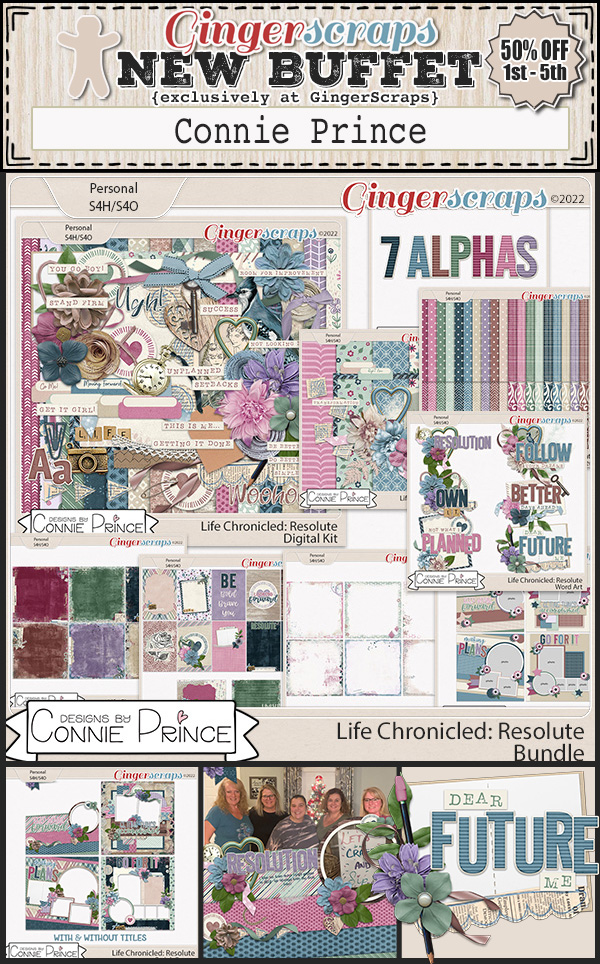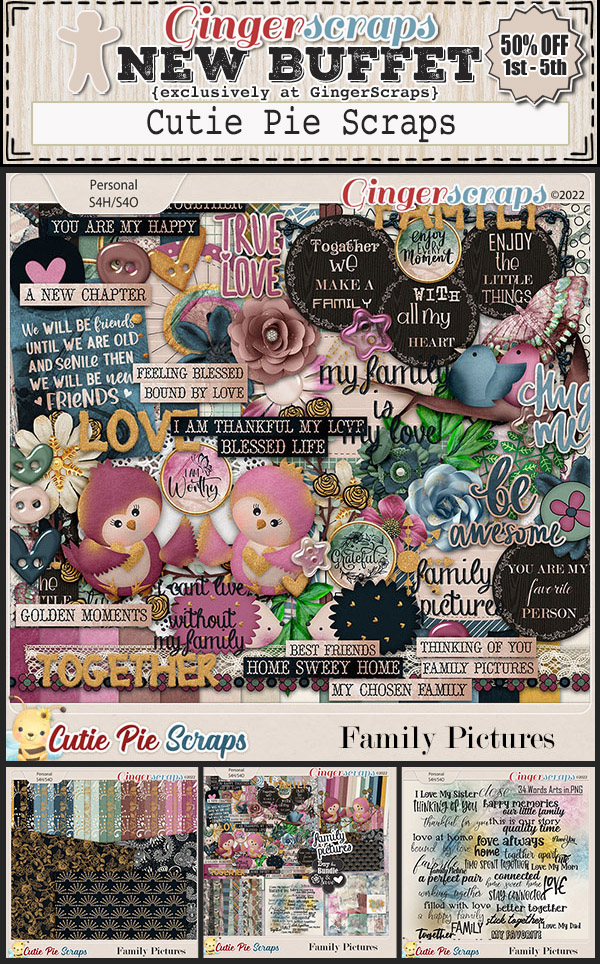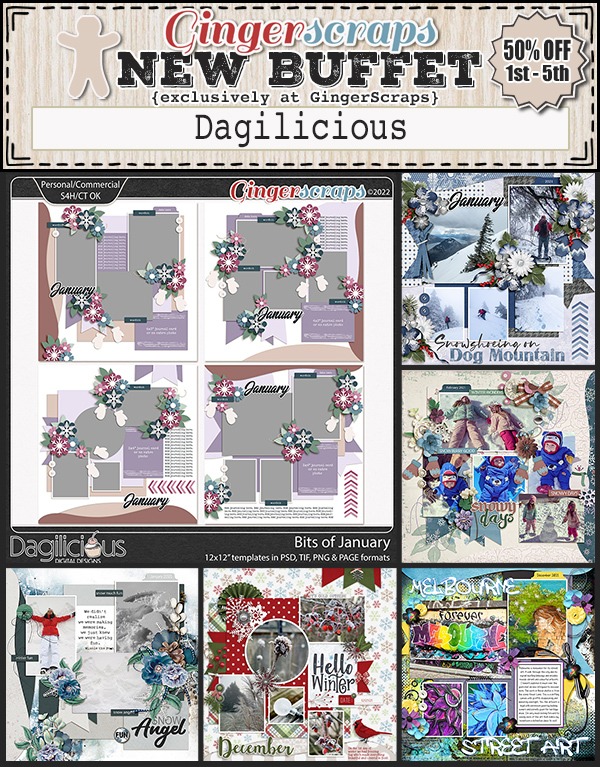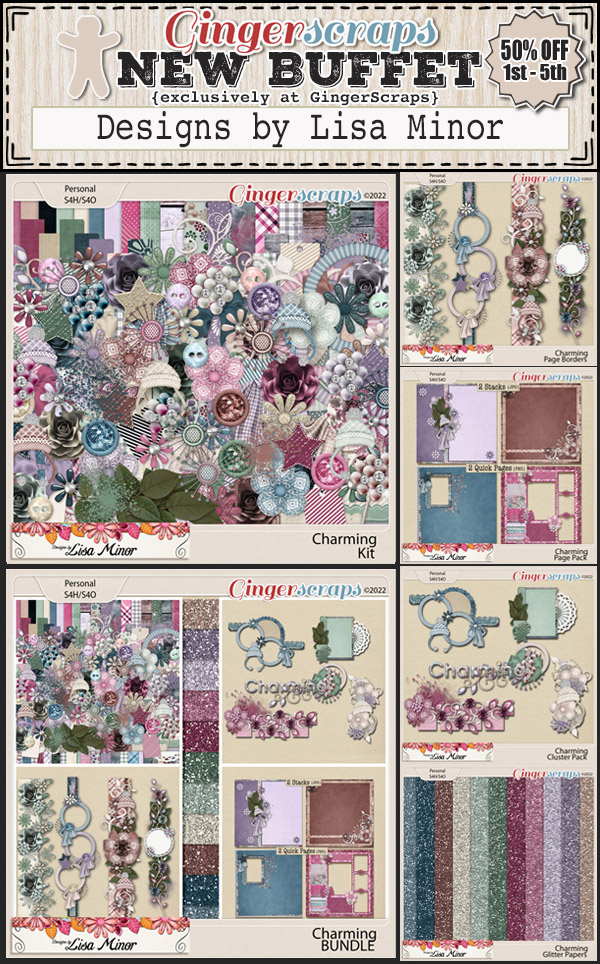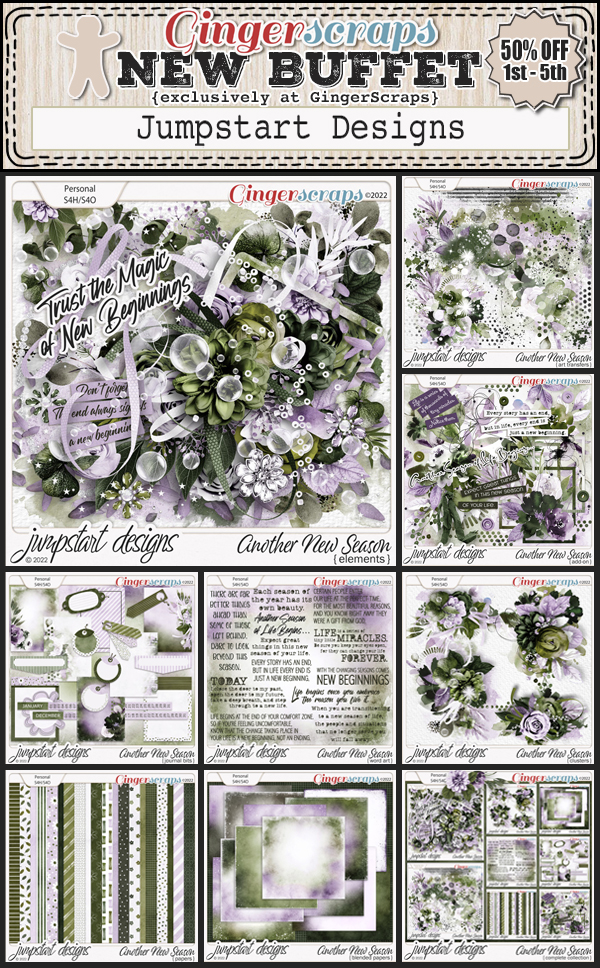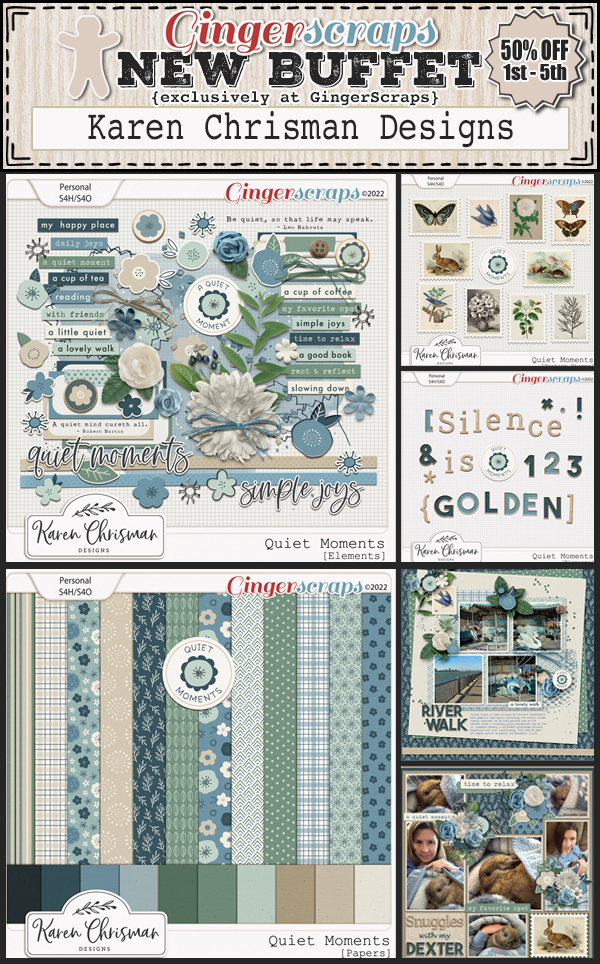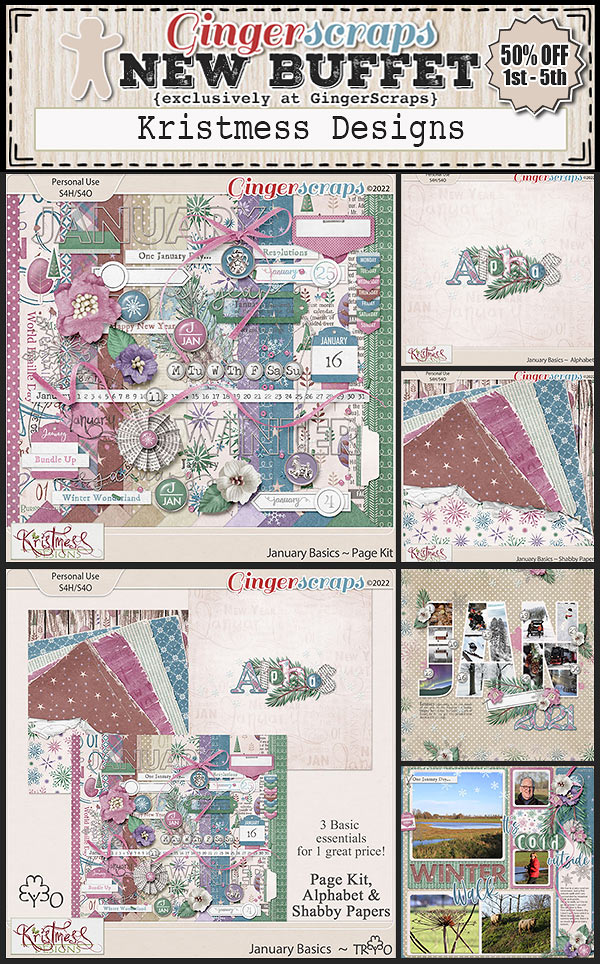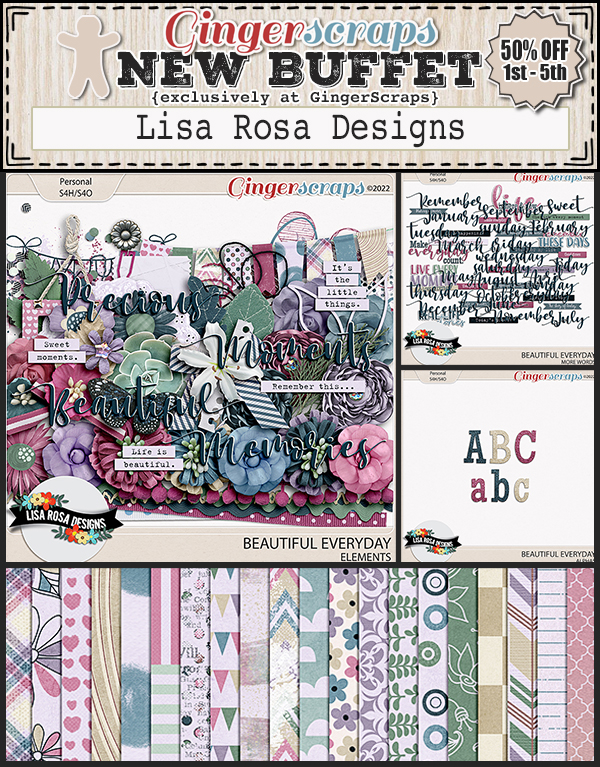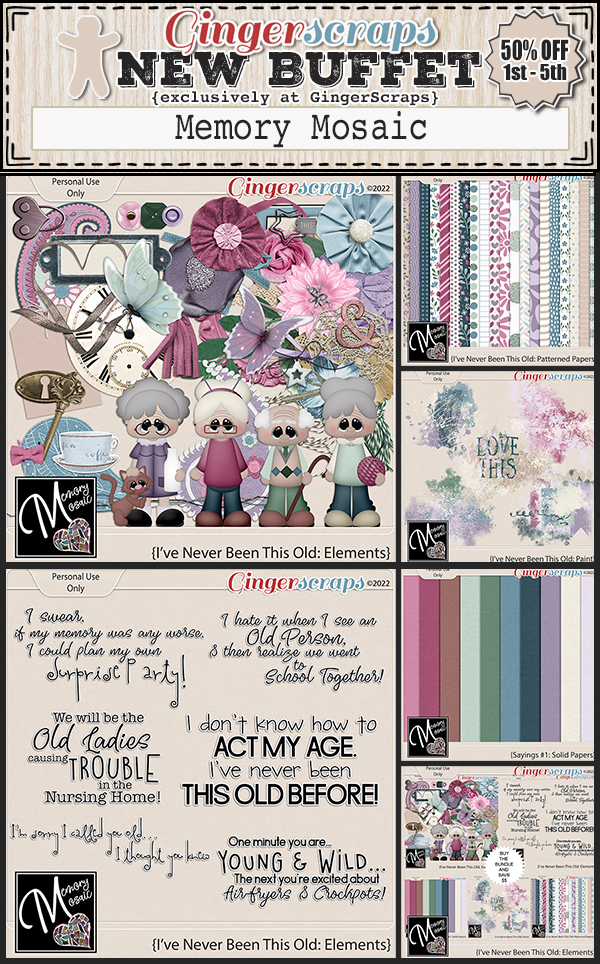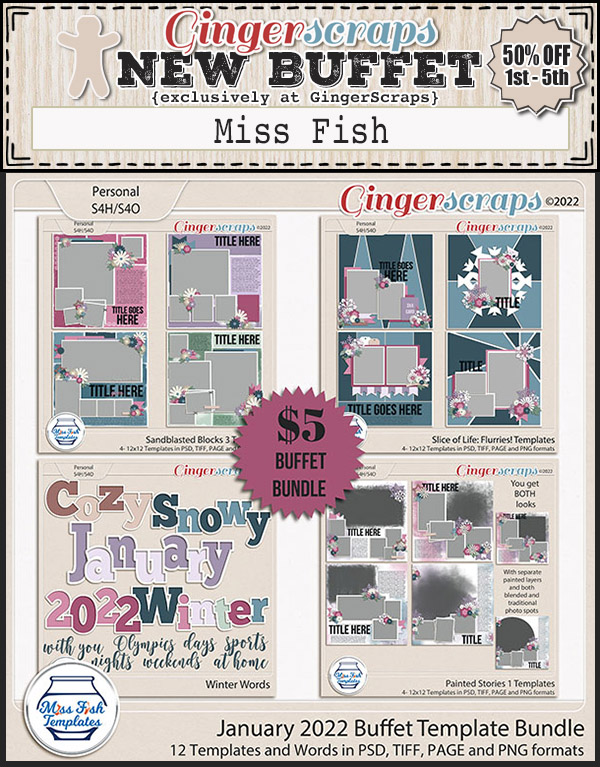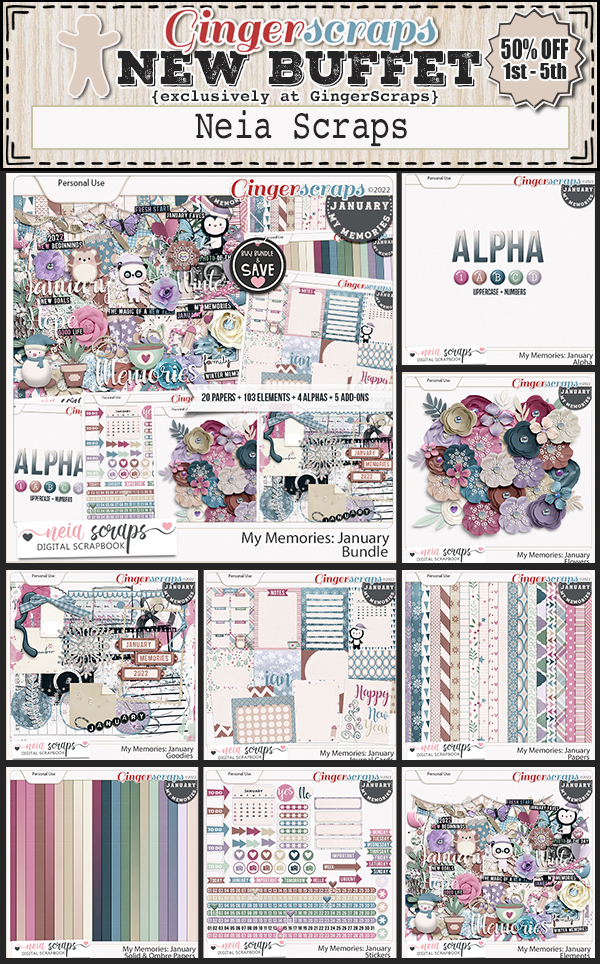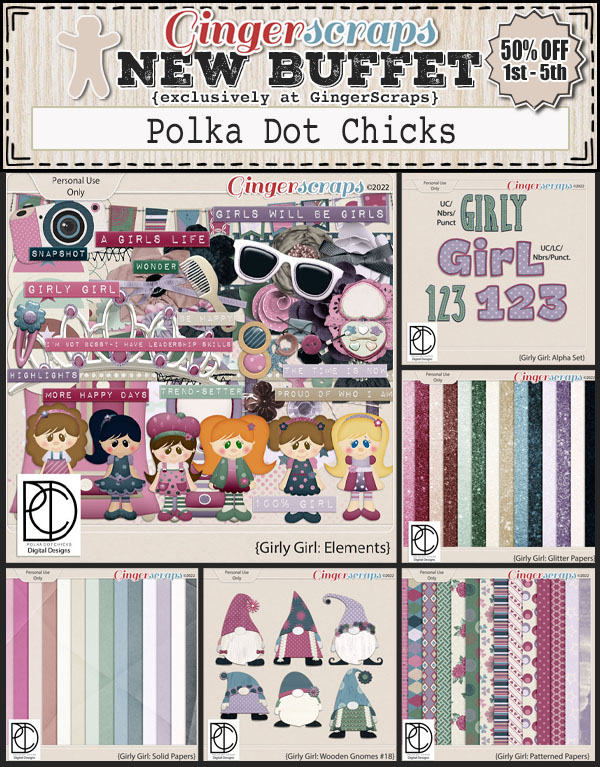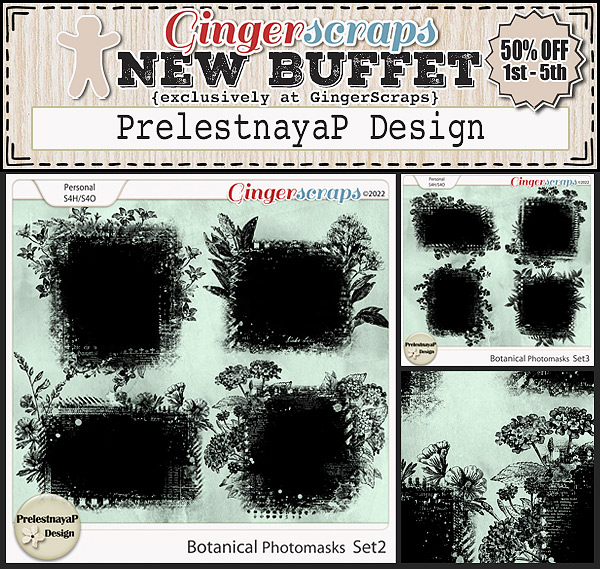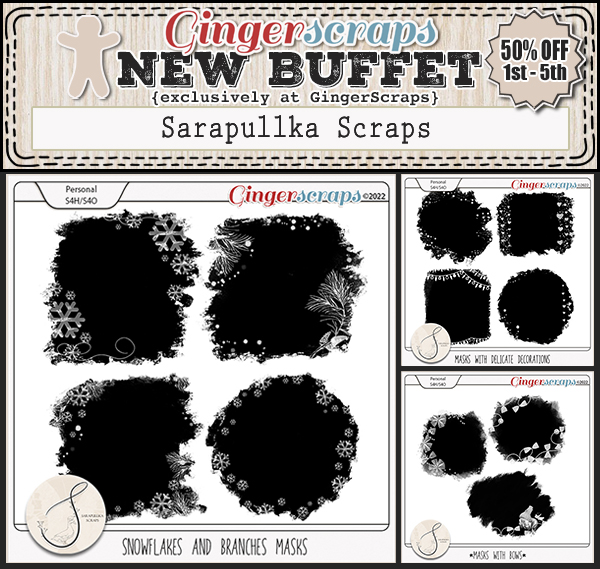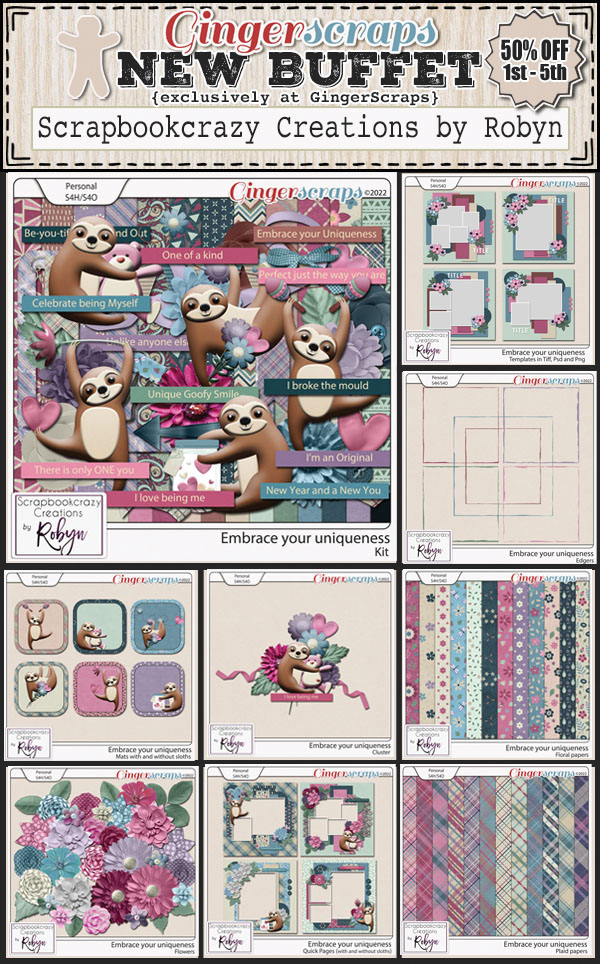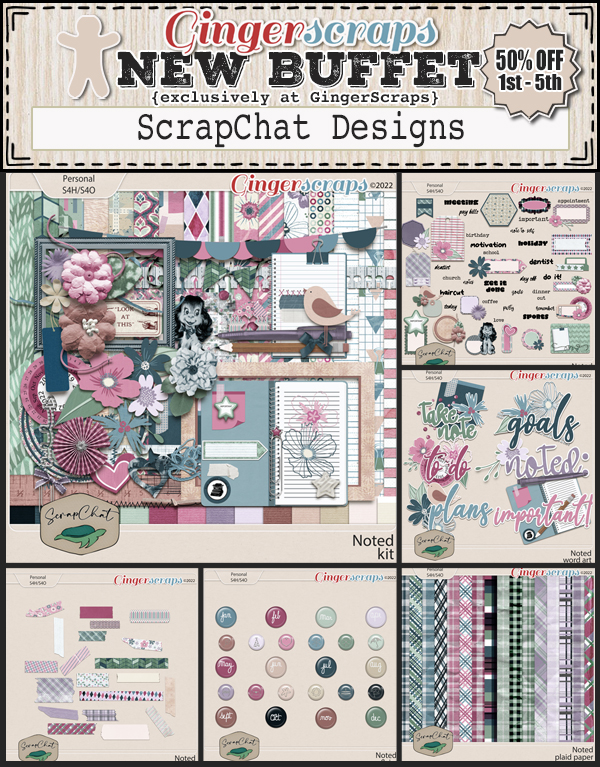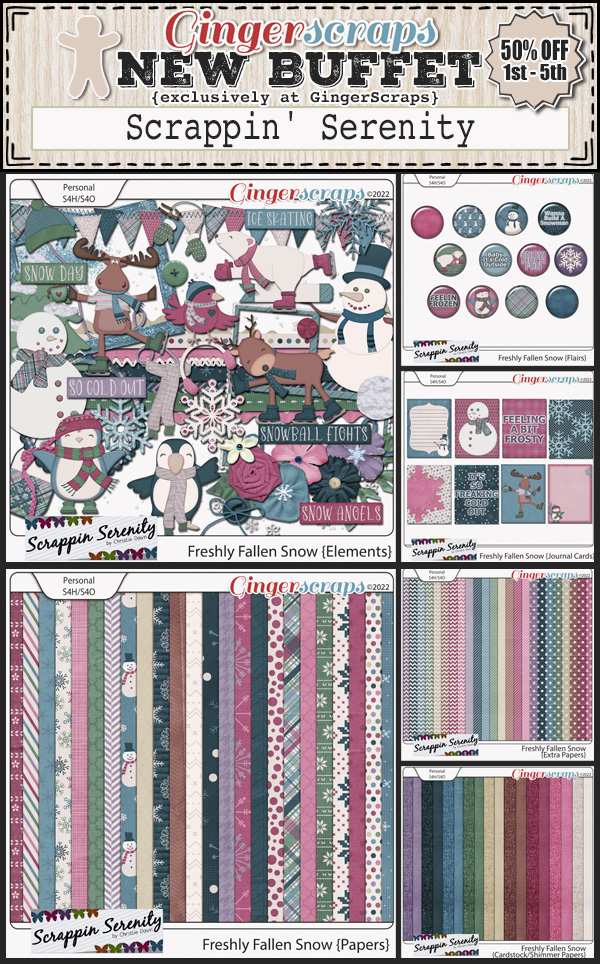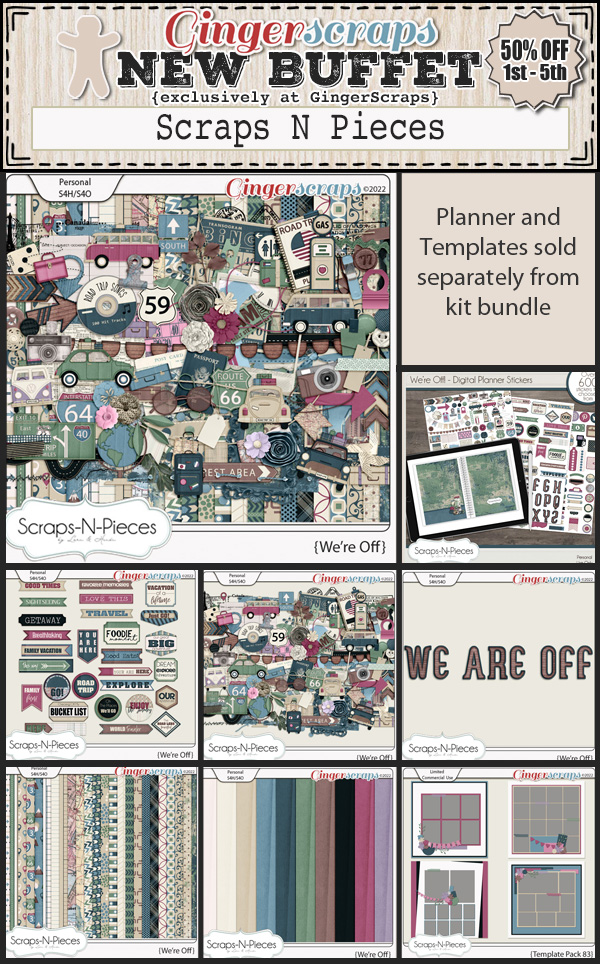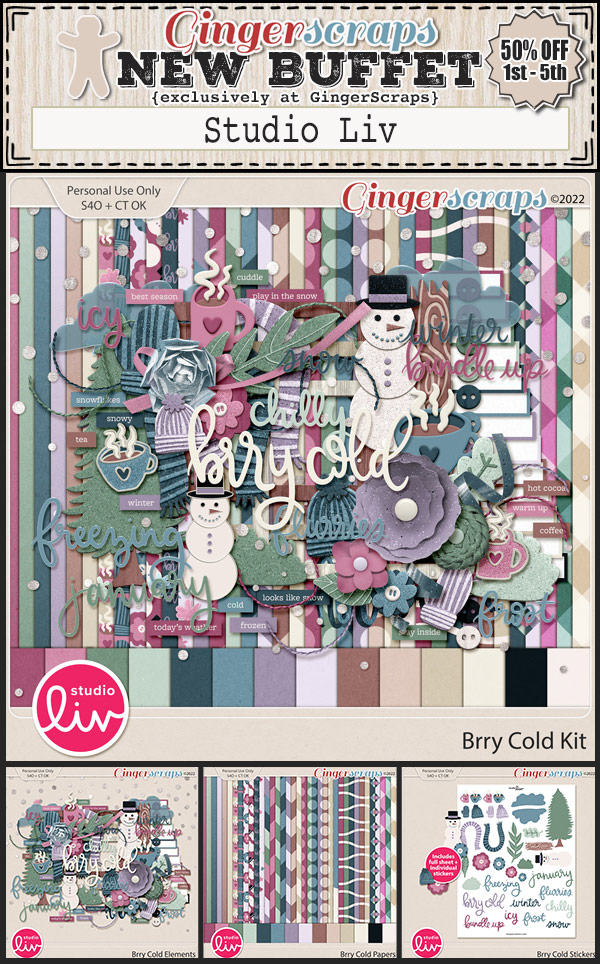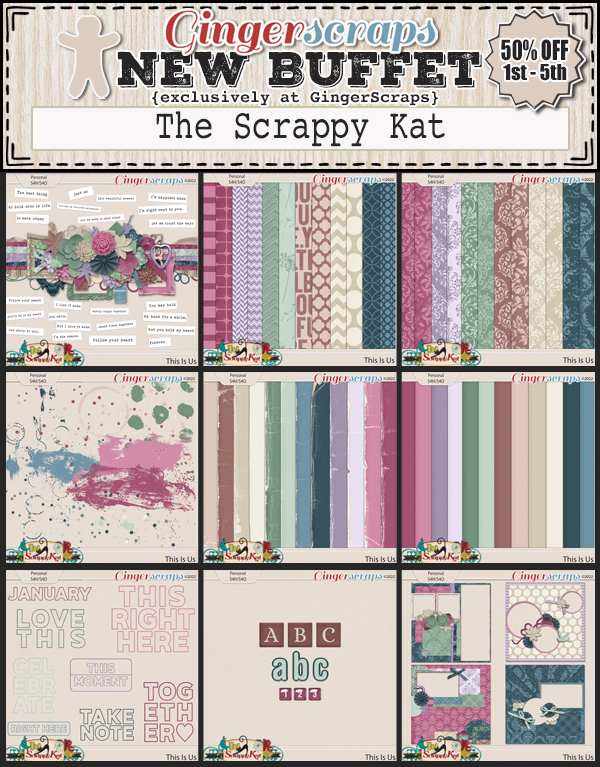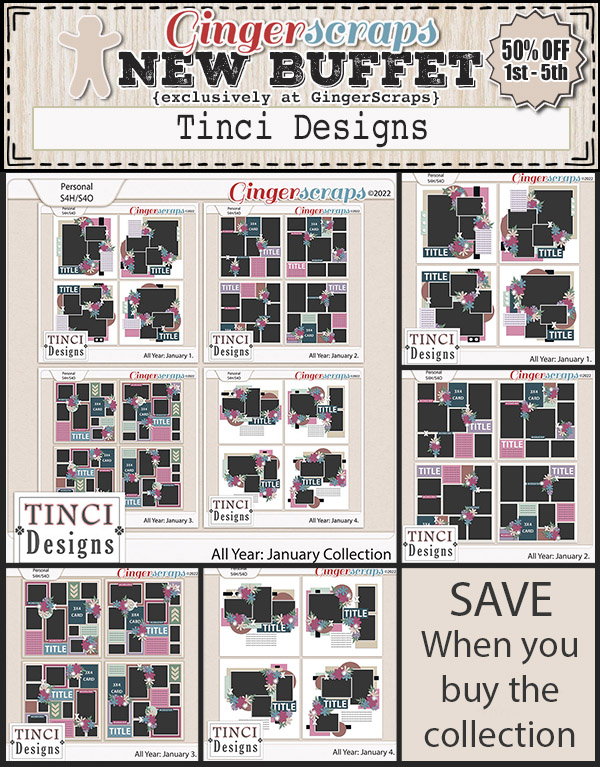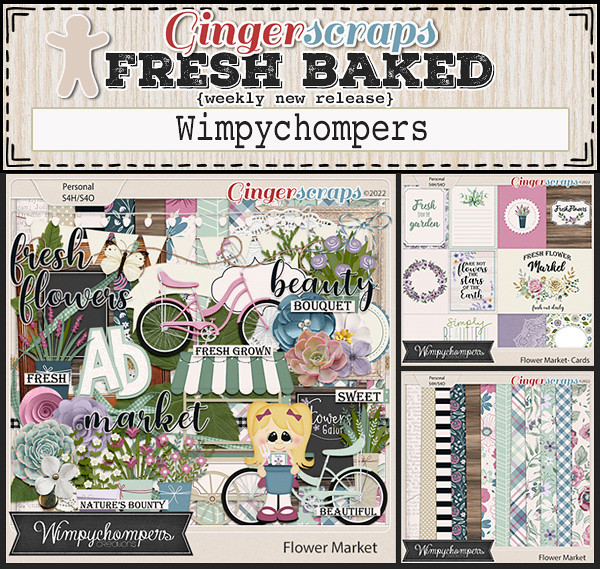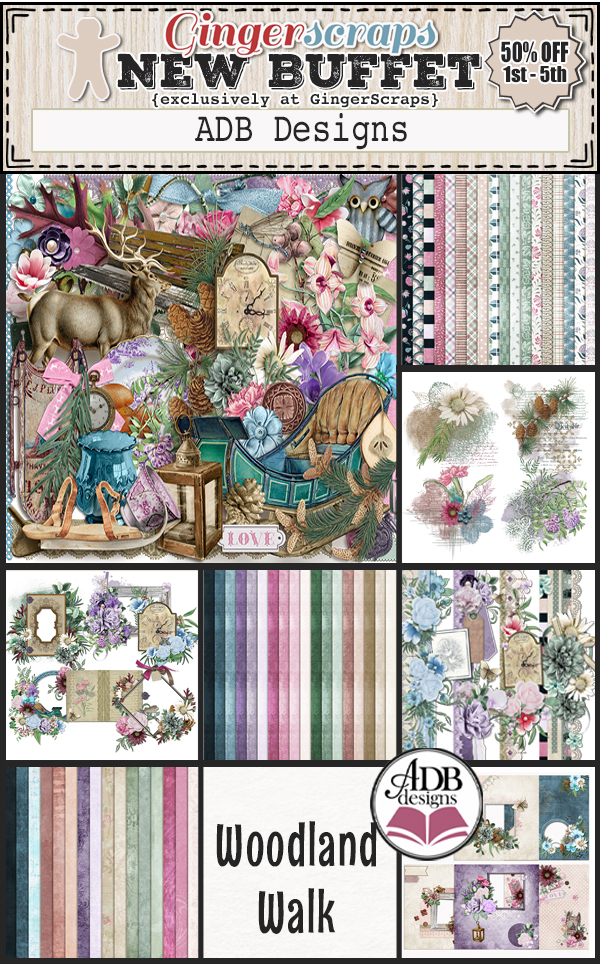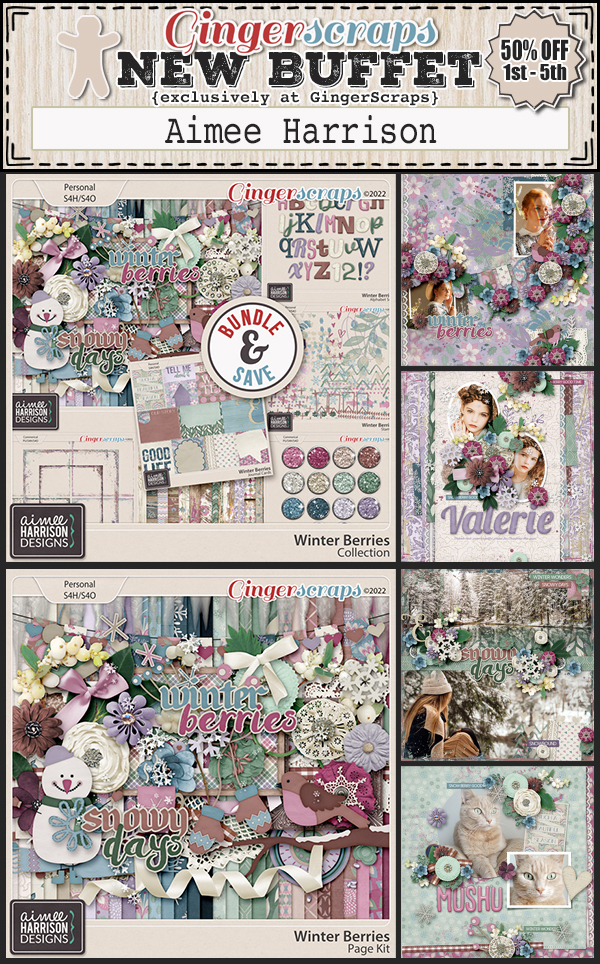 Remember any $10 spent in the store gets you this great collab.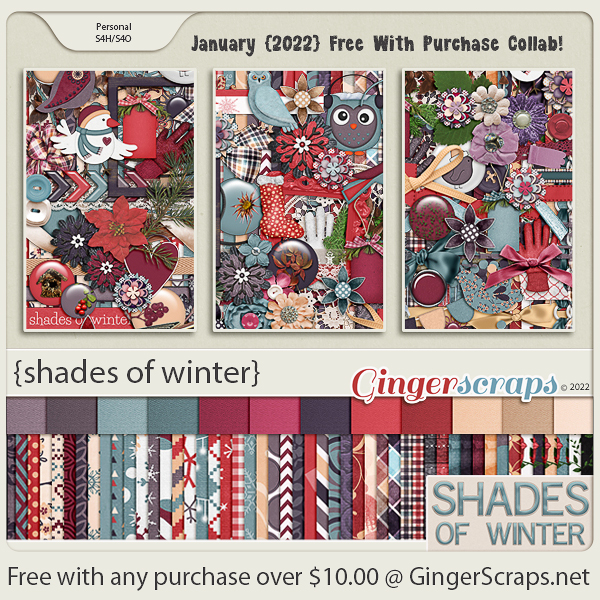 This new Monthly Mix kit is perfect for the the upcoming snowy season (for those that get snow).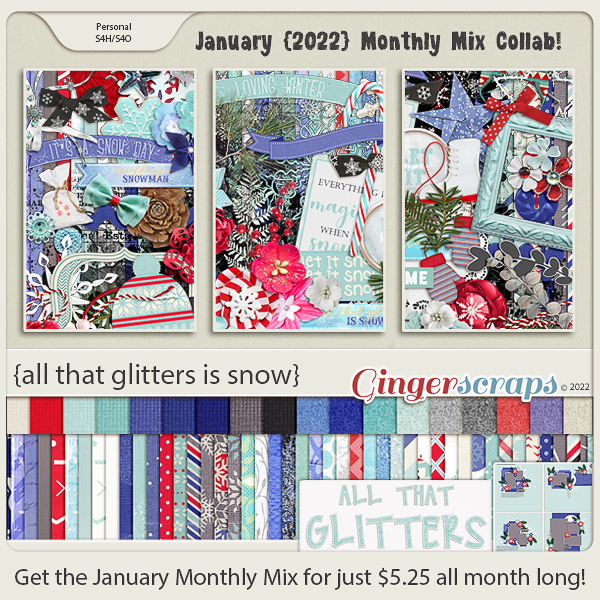 Now to the December Daily Download Sneak Peek. This month's Daily Download is from Studio Liv.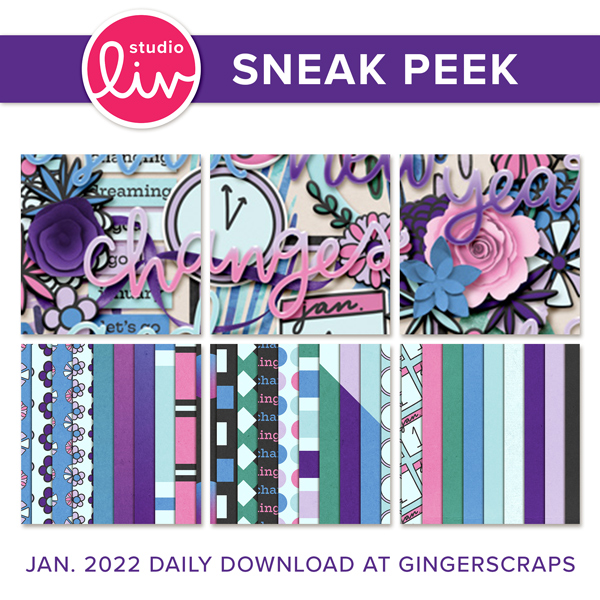 We don't have any guest designers this month but we do have TWO permanent designers to announce!!
So happy to announce that Lisa Rosa Designs and The Scrappy Kat will both be staying on at GingerScraps permanently!
Take a look at the new challenge reward kit. If you complete any 10 challenges this month, you get this gorgeous collab as a reward!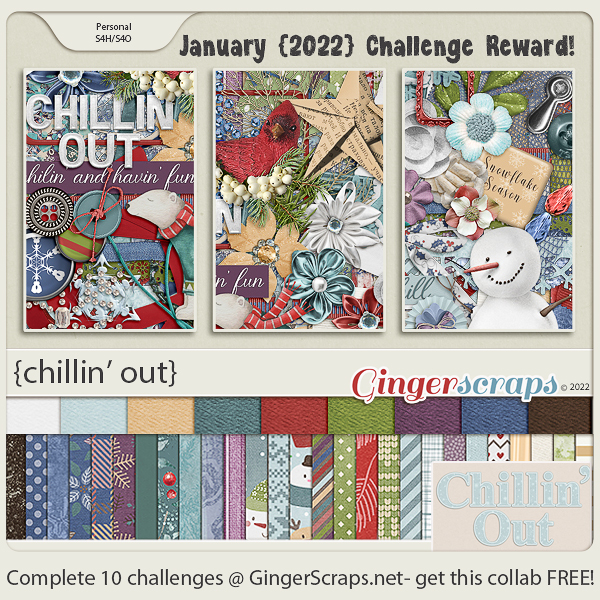 Let's see some of the sample layouts provided by our amazing store Creative Team.