Archives for October 2012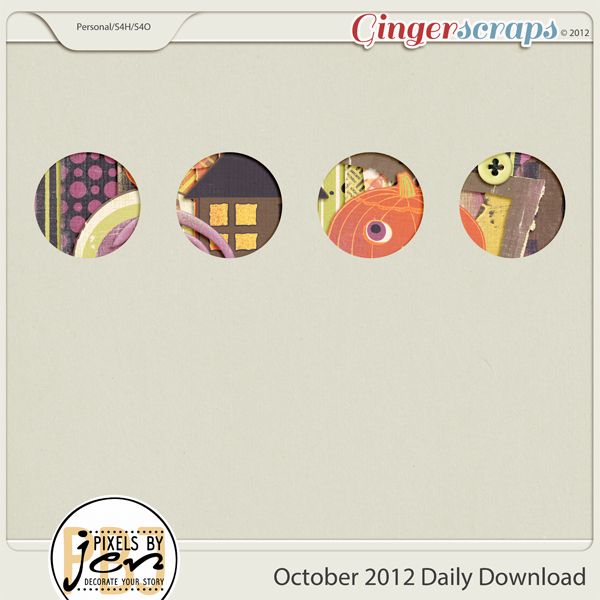 Hey there everybody, it's Chris and I'm back with another week of Sneak Peeks!   I can't believe that October is half over.  Time is whizzing by way to quickly.
The designers here at Gingerscraps have been busy!  Let's get a look at what's coming up for Friday.
Pretty in Green has this gruesomely fun Halloween  kit perfect for all your Halloween pages.
The papers and the elements look fantastic and the CT did a great job showing off all the different ways it can be used.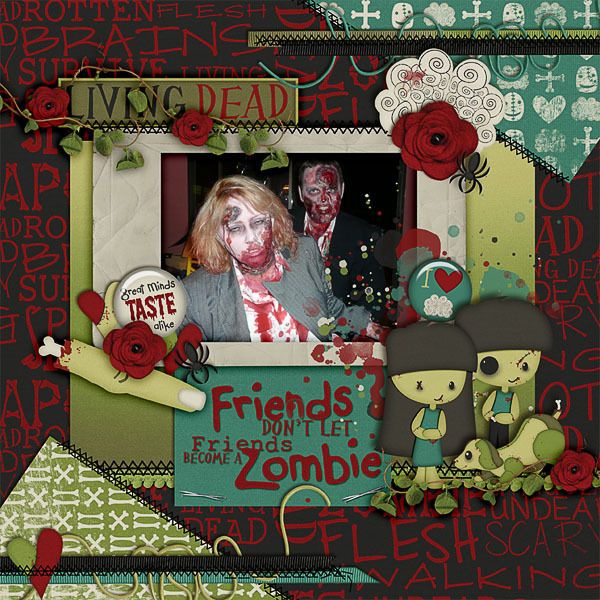 Up next we are going to look at some a few pages from
Pixelily Designs andAngelclaud Art Room.
I'm loving the different templates and all these pages are spooky terrific. The skeletons spiders, and ghosts
make me so excited that I think as soon as I'm done with this I'll start decorating the house .
Template: Angelclaud Art Room
Angelclaud ArtRoom and the kit by Pixelily Designs
Angelclaud ArtRoom and Halloween theme kit from Pixelily Designs

New for Blue Heart Scraps this week is this adorable kit.  I love that witch hat and the pumpkins look so sweet.  I can't wait to see the whole kit!
Neverland Scraps has done a beautiful job on the fall colors and I really like the Pilgrims and Indians.
The kit and the alpha is used for the desktop challenge. It looks fabulous!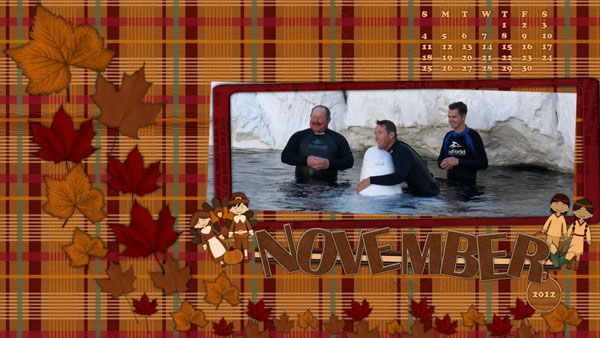 OK, well that's it for this week. I hope you guys are excited as I am to see all these wonderful kits in full tomorrow.
Thanks for stopping by!
Oh my goodness! I'm going to attempt to not be heavy-handed with the exclamation points, but I'm not sure how successful I'm going to be. It's going to be a hard job, that's for sure.
Why am I so excited? I'm so glad you asked. Today, we have three, yes THREE, amazing designers joining the team here at Gingerscraps. I'm so happy I could squeal. These three ladies are amazing designers, and I've admired their work for so long. I feel so lucky that I get to announce who they are!
So, help me welcome Moni, of 2am Designs, Angela, of Angelclaud ArtRoom, and Marleen, of Kokon Scrap-Art.
Hi there! I'm Monica (Moni), the designer behind 2 am Designs.
I'm from Argentina and I currently live in Buenos Aires with my husband and 2 kids, a boy and a girl.
I stumbled upon digital scrapbooking while surfing the web for card making ideas.
I began scrapping and designing about 3 years ago when I made my first page for a color challenge, then my first paper pack and I haven't stopped ever since!
Moni is so sweet! She even has a sale going on to celebrate!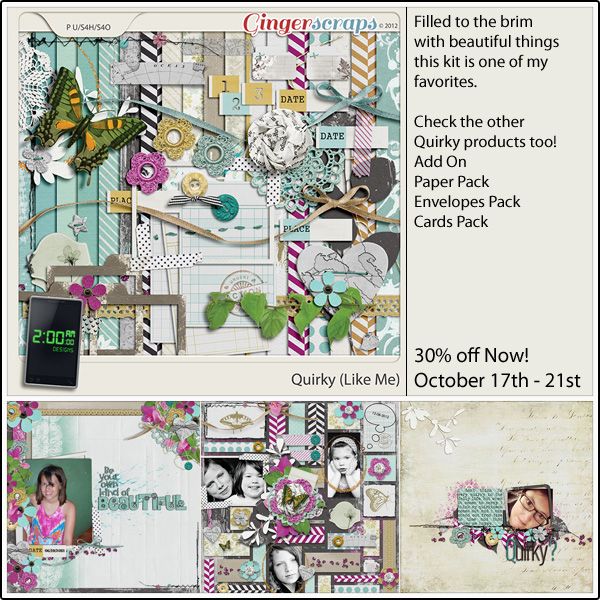 https://store.gingerscraps.net/Quirky-like-me-by-2-am-Designs.html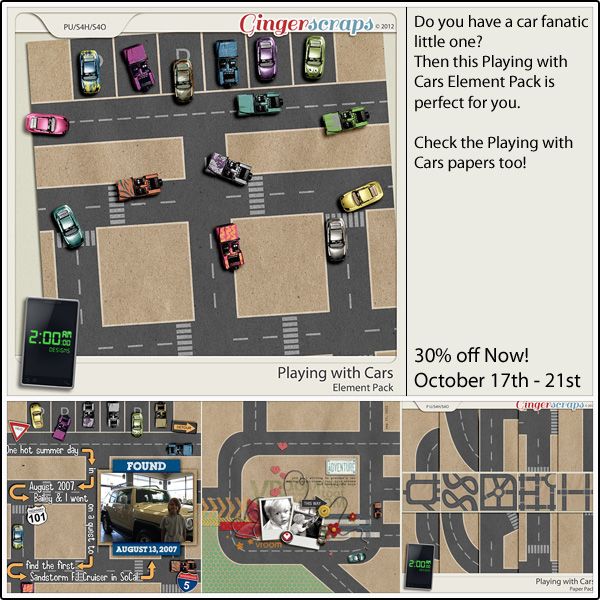 https://store.gingerscraps.net/-Playing-with-Cars-elements-by2amdesigns.html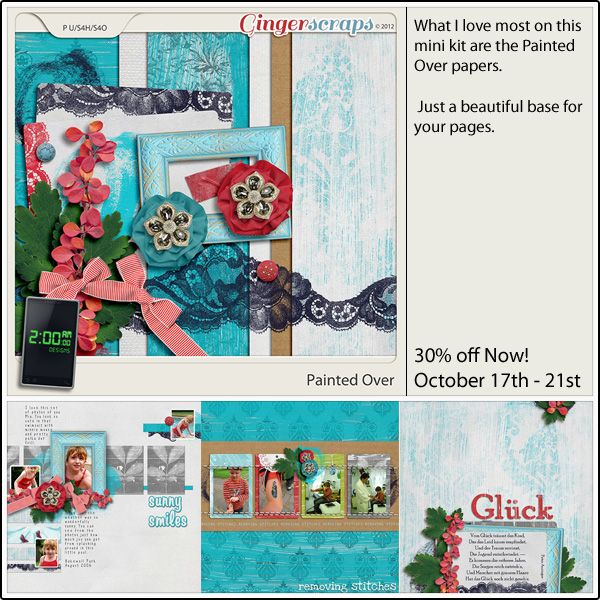 https://store.gingerscraps.net/Painted-Over-by2amdesigns.html
Those road papers? That is definitely something I think I can work with. It would play awesome with the Away We Go buffet, don't you think?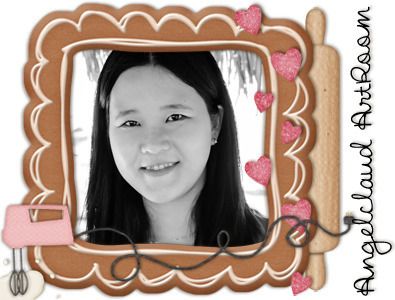 My name is Angela and I'm from Jakarta, Indonesia. I started digital scrapbooking around 1.5 years ago after I became a mother to a sweet little girl. Being a first time mother, I took hundreds of photos of my her and needed a better way to journal and record her development. After some searching in Google, by chance, I discovered Digital Scrapbooking. With some prior knowledge of Photoshop and all the abudance information and help in the scrapbooking community I become a digital scrapbooker.
I've developed my scrapbooking style after a while and realized that I just love layering and clustering. My pages don't feel complete without them. As I scrapbook to preserve memories, it's also important to me that the pages tell the story I want to convey. Of course, there are also times when I just want to try out a new techniques or two.
I scrap almost every day, whether it's creating layouts or templates. When I'm not scrapping or taking care of my daughter I love to read, listen to music, and watch movies.
Oh I loved reading about how and why she found digital scrapping. We're so glad to have her here! You lucky ducks get a sale too! Wow. More sales! Thank you, Angela!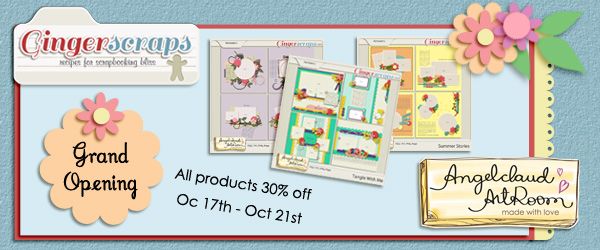 https://store.gingerscraps.net/tangle-with-me.html

https://store.gingerscraps.net/center-of-attention.html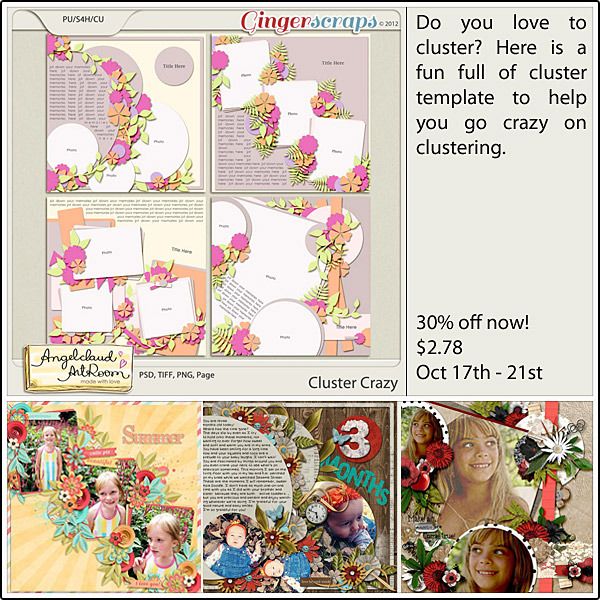 https://store.gingerscraps.net/Cluster-Crazy.html

https://store.gingerscraps.net/I-Heart-You.html
Excuse me. Now I will have to squeal. Templates. Lots of templates. I just adore templates.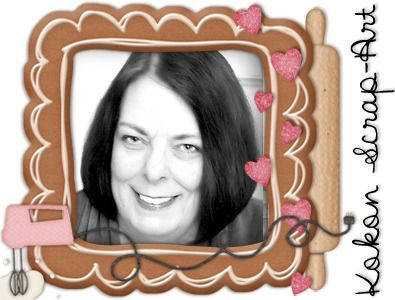 My name is Marleen, my designername Kokon Scrap-Art, I live with my husband and children in the Netherlands.
In late 2007 I discovered digital scrappen and I found it right away great, within the shortest times I was hooked.
I could lose so much creativity in scrapping and after a while I became CT member by a designer, later on I was in more CT teams. To try out I made a kit, people liked it and in this way I became designer. I love to design but I also love scrapping, my style is white space. My kits you can use for normal scrapping but also for white space that I always keep in mind.
I´m so very glad that I got the chance to design for Ginger, already I love it here! I hope you like my stuff and I'm very curious to know more people at Ginger, I do my best!
I'm choclat and ice cream addicted, I love also a good book but most of the time I'm creative. Two time's a week I go paint in a studio, that's fantastic.
Her style is white-space and she like chocolate? And she paints. I have to say I like her already! And if you like sales, you'll like this: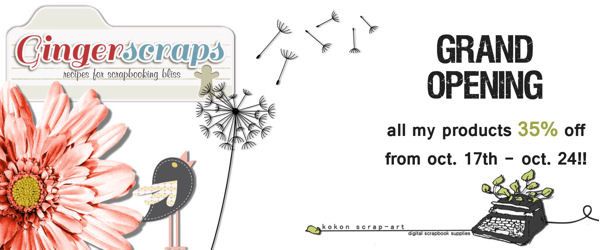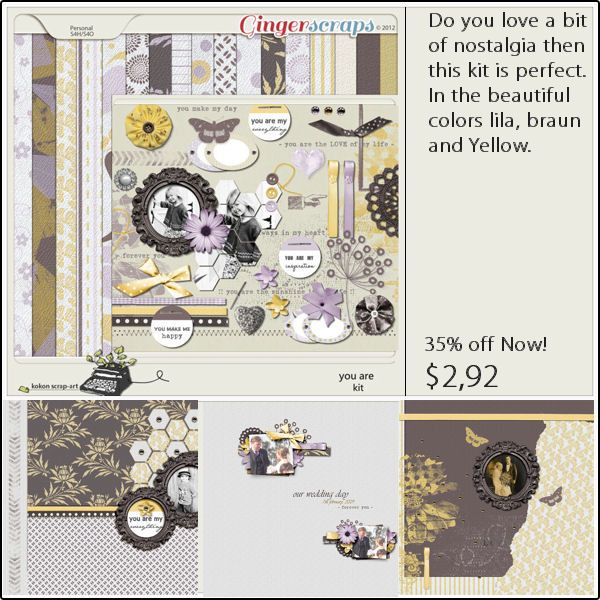 Kit: https://store.gingerscraps.net/-You-Are-kit
Papers: https://store.gingerscraps.net/-You-Are-elements
Elements: https://store.gingerscraps.net/-You-Are-papers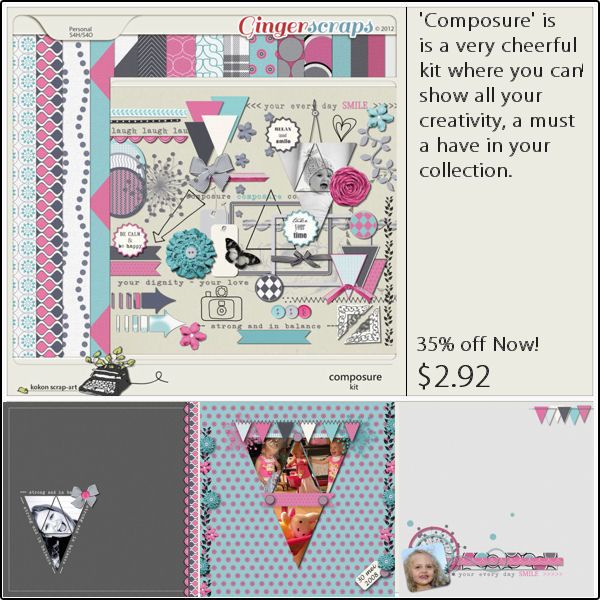 Kit: https://store.gingerscraps.net/-Composure-kit
Papers: https://store.gingerscraps.net/-Composure-elements
Elements: https://store.gingerscraps.net/-Composure-papers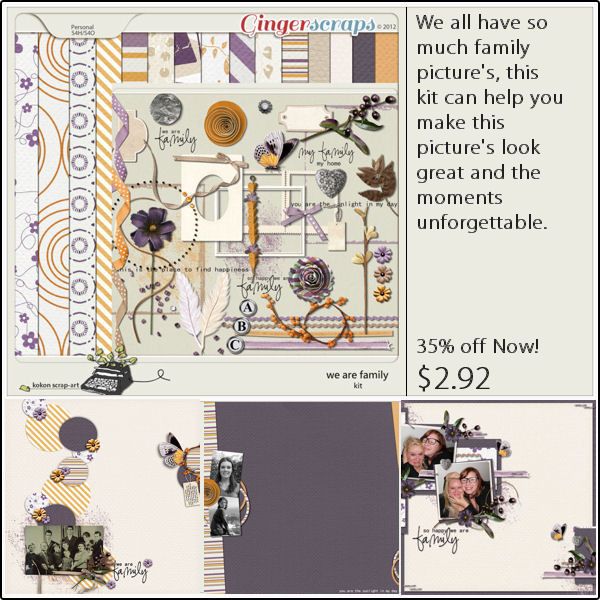 Kit: https://store.gingerscraps.net/-We-Are-Family-kit
Papers: https://store.gingerscraps.net/-We-Are-Familye-elements
Elements: https://store.gingerscraps.net/-We-Are-Family-papers

Kit: https://store.gingerscraps.net/-You-Me-kit
Papers: https://store.gingerscraps.net/-You-Me-elements
Elements: https://store.gingerscraps.net/-You-Me-papers
I can't even choose a favorite. They're all just lovely!
Oh my goodness! Okay, I failed miserably at the amount of exclamation points, but I could not help it at all. I'm so excited to see these designers around the forums, and I can't wait to share more of their designs with you as the newsletters come forth.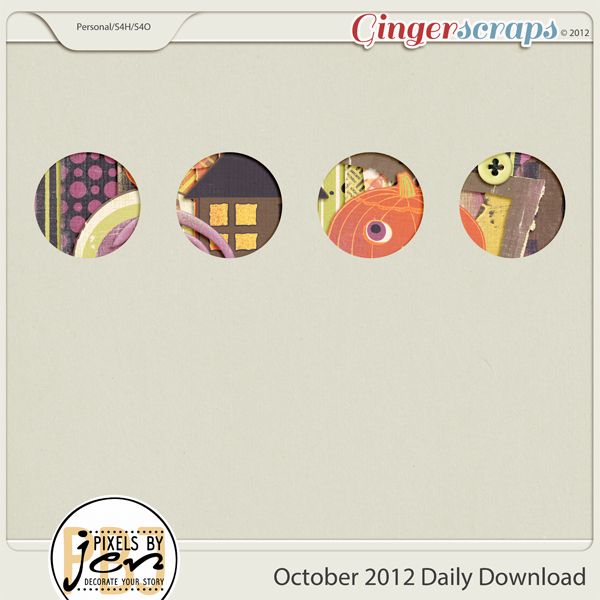 Good morning, y'all! How's your week starting off? Mine is SO BUSY. I've got a whole mess of school stuff due this week–it's scarier than Halloween! I may be busy, but I'm never too busy to blog about our fabulous monthly challenges here at GingerScraps! 🙂 This week I am spotlighting another challenge with a freebie: the word art challenge hosted by Laetitia of Kawouette Designs! Let's take a look at the wonderful WA she's got for us this month…
LOVE. IT. What else can I say? I adore fonts, especially handwritten ones, and this WA pack is just loaded with pretty ones! I like the faded/grungy effects, too. So many word arts, so generous; thank you, Laetitia! 🙂
Of course, with a WA pack like this, the forum ladies have been churning out some awesome layouts. Here are a few for inspiration!
By Victoria32
By mamaape
By Ricki
If you'll notice, I cleverly picked picked three layouts with different WA quotes to  show off the range of WAs Laetitia has for us to create with this month. Aren't I just so smart? 😉 You all did excellent jobs of using the word arts; they all add some extra meaning to your already-lovely pages.  🙂
So, it's the middle of the month and if you haven't started your tally in the October Challenge Points Tracking thread…do it! 🙂  You've got a couple more weeks to get some challenges done, uploaded and tallied so you can snag a fabulous reward! If you have any questions, direct them to the Cookie Jar.
That's it for me for this week: now back to my regularly schedule papers and quizzes and exams and blah… Have a wonderful week! 😉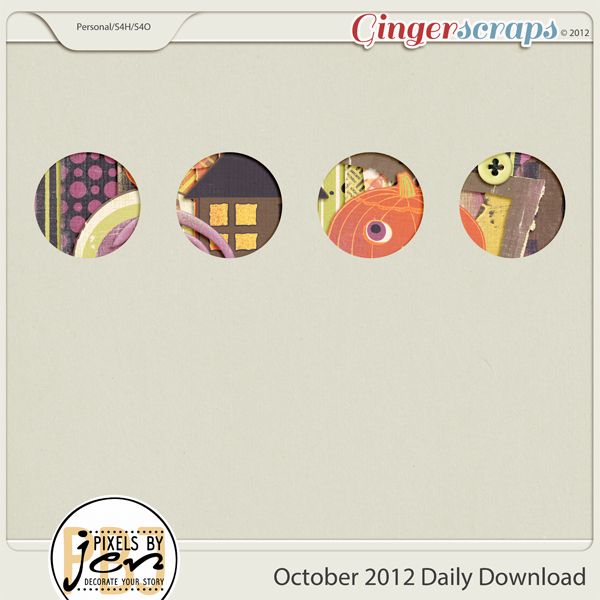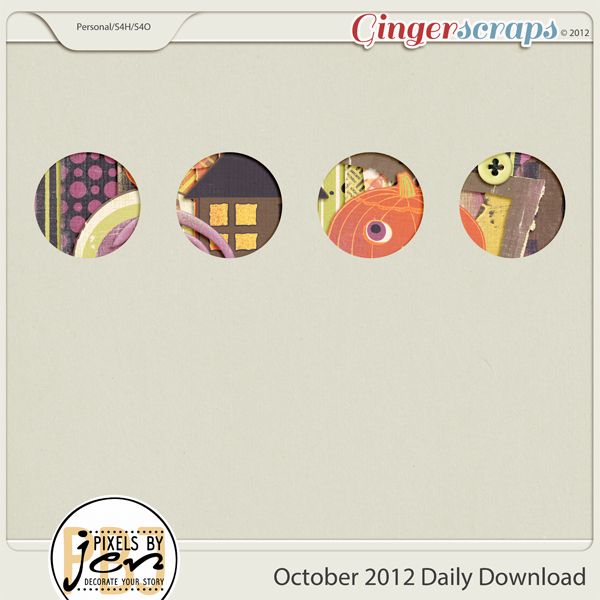 Congratulations to MommyScrapper for winning LOTW! I love the colors and the title cluster along with the fun photos! Who doesn't love to play in the leaves!? Click the image to leave her some love or click here to view her entire Gingerscraps Gallery.
This super fun layout was created using Neverland Scraps Fall Festival mini and Fall Festival clusters.

You can pick outstanding gallery layouts which become the next LOTW nominee's by posting in the "Baker's Best" thread. Check out the rules here.
As always your vote counts so head over the the forum to vote for the next LOTW winner. You can be a LOTW winner too, all you have to do is scrap! Happy Scrapping.