Strike! You're out. It's out of here! Penalty! Slam dunk! Check! The stay-cations are over, and it's time to get back into the swing of things. It's time to start prepping for back to school, the time for practices and running around, always in a hurry.
The buffet for August is "GO TEAM" completely centered around sports! It's been a big request, and the designers literally knocked it out of the park!! The designers went above and beyond and did an amazing job!! It's just perfect, I'd say, to honor the Olympics!!
It's a new month, and that means, OF COURSE!! A BAKE SALE!!

https://store.gingerscraps.net/-1.00-BakeSale-Aug-1-5
Come and see what the designers have cooked up for sale!!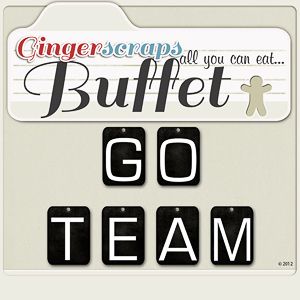 See!! I wasn't kidding!! They went to TOWN working on these amazing pieces!! They all work so well together, and coordinate so beautifully!!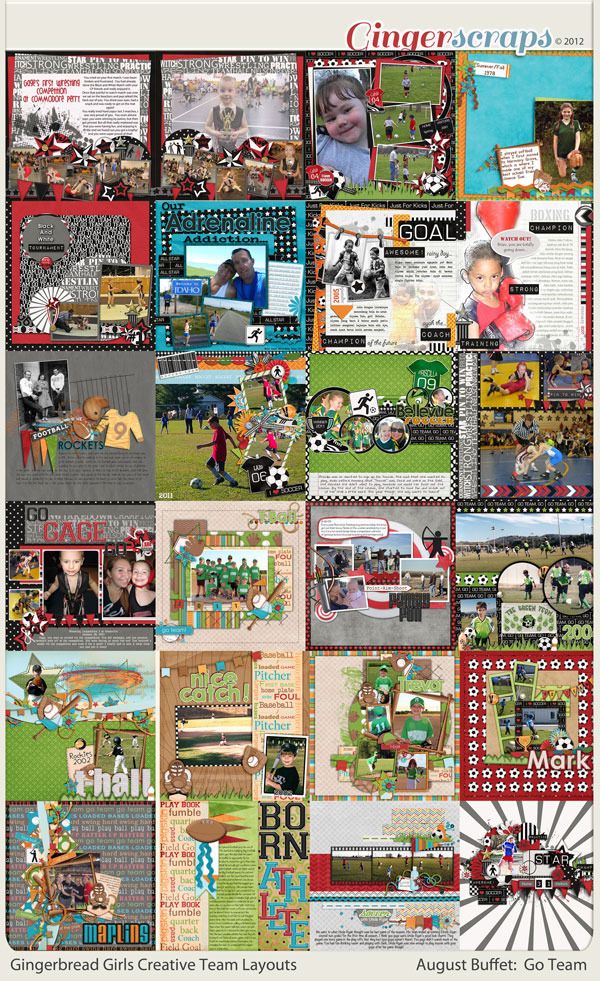 See!! They work SO beautifully together!!
Remember, when you spend $10 in the store, you get an amazing grab bag. August's was created by JoyLynn of Blue Heart Scraps! It's Back to School time, and this grab bag is PERFECT for it!!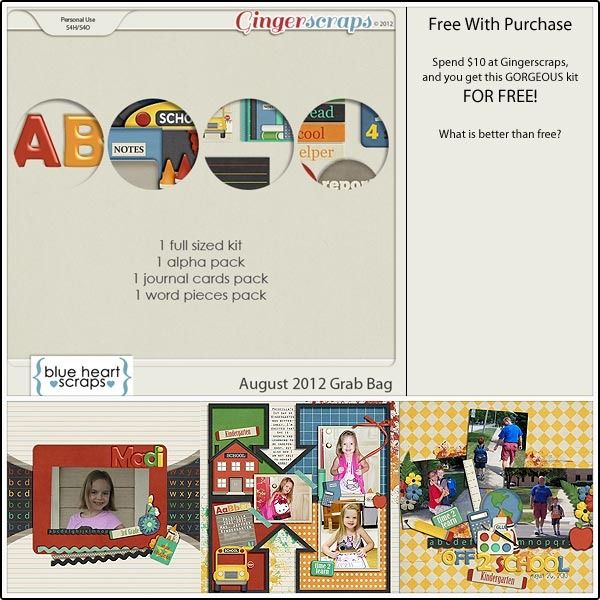 https://store.gingerscraps.net/Make-The-Grade-August-FWP-Grab-Bag.html
SO much fun, right!! 😀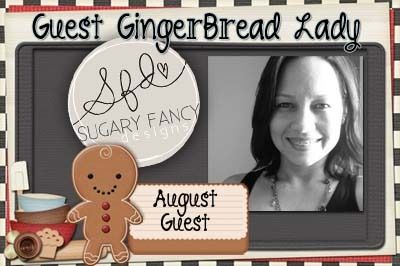 A new month means a new guest designer!! This month, it's Ana of Sugary Fancy!! As always, we ask our guests to tell us a little about themselves, and this is what Ana had to share with us:
I'm Ana and I live in Brazil with my eternal love and our couple of doggies that are our joy!
We are connected to the love of technology, watching good movies, shopping, meeting friends, taking photos… well we love the same things! 😉
I worked as a teacher for 11 years but in 2007/8 I found out the digital scrapbook and felt in love (of course!). Art was always part of my life and I have the best job of the world for 3 years now!
I love doodling and you'll see my doodles in almost all my designs! It's truly my mark <3 Actually creating is a BIG passion… I love to create and I hope you love my creations!
xo Ana
Here are a few of the items she has for everyone to play with!!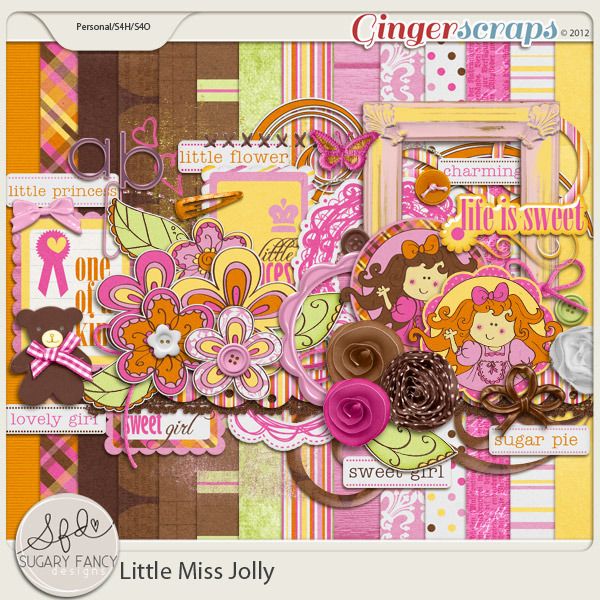 https://store.gingerscraps.net/Little-Miss-Jolly-Kit-by-Sugary-Fancy.html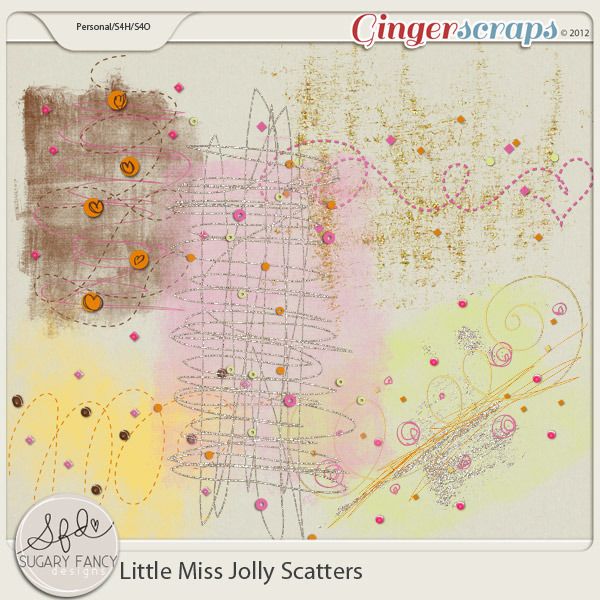 https://store.gingerscraps.net/Little-Miss-Jolly-Scatters-by-Sugary-Fancy.html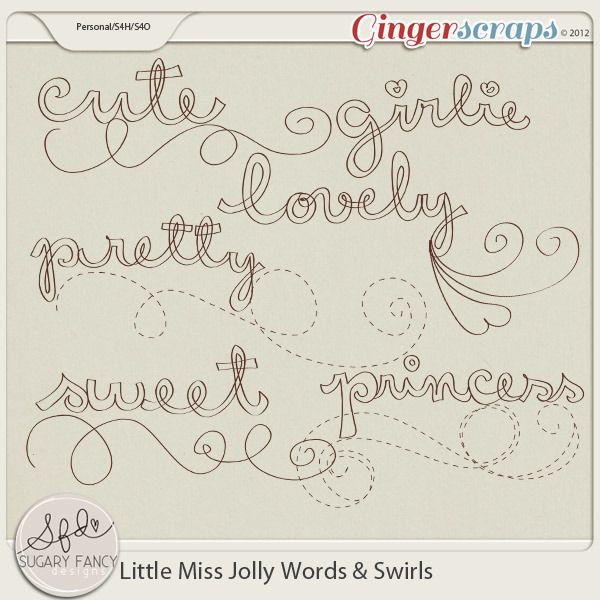 https://store.gingerscraps.net/Little-Miss-Jolly-Words-and-Swirls-by-Sugary-Fancy.html
I'm SO excited to see what else she has in store for us!!
That's not it for those joining the team!! This one has been in the wings for awhile. I'm SO excited to welcome Wendy, of Neverland Scraps to the Gingerscraps team!!!
Here's what Wendy had to tell us about herself:
My name is Wendy. I am the name behind Neverland Scraps. I started digiscrapping in May of 2005. One day during the month of May (sounds like a song, huh?) I needed an element that I couldn't find in my digistash so I did a Google search and found a tutorial. After walking myself through the tutorial, It didn't take me long to realize that I too could make the things that I was buying from designing. In June of 2005, a friend asked me to consider selling my products in her store. I designed through my husband's deployment (talk about therapy!), through many military moves, breaking my leg in eleven places and many up's and downs. However, in November of 2009, I decided it was time to close shop and focus on scrapbooking, which is what I thought was my true passion. While scrapbooking has been my passion in the past, I realized that I really enjoyed all aspects of designing. I jump head-first in to doing quality control in hopes that it would keep me away from designing. But I continued to design things for friends who had requests for kits that they couldn't find! Or I'd find an ISO thread that no one bothered to pay attention (never here!!). I tried to ignore the buzz it as much as I could until I couldn't help creating something new, learning something new with Photoshop and now Adobe Illustrator and sharing it with my blog readers. It was then that a bug, or a best friend, whispered in my ear, "I think you want to sell in a store again" I denied it, fought it, ignored it as much as possible, all while creating things for my blog! Then one day it hit me like a ton of bricks. I missed designing a lot!! I finally broke down and applied to GingerScraps where Ginger graciously brought me on board (Thank you Ginger!). I am very excited at the thought of being part of a store again, the camaraderie that designers, team members and community members have with one another. I have missed that aspect while sitting on the sidelines these past few years.
I do believe she'll fit in just fine, just fine indeed!!
Make sure you check out her stuff in the Go Team buffet section!! And keep a look-out! She's got some great stuff coming out on Friday, during the regular scheduled newsletter time!!
Oooh, I think I'm done. Oh wait, I'm not!! I didn't reveal the daily download!! First off, I have to show off July's.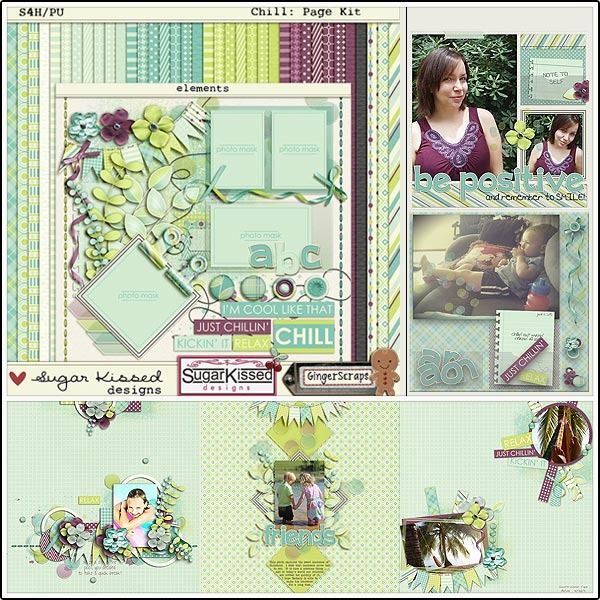 https://store.gingerscraps.net/Chill-Kit.html
Beautiful, right? I love it!!
Kathy Winters created August's Daily Download and it just turned out SO perfect!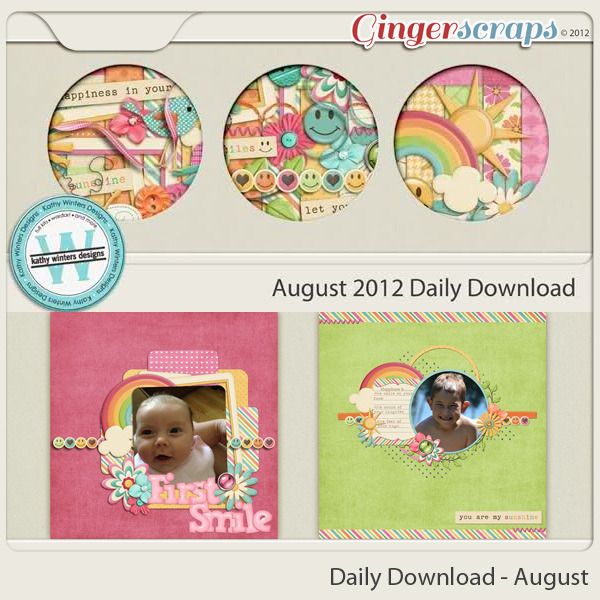 https://gingerscraps.net/gsblog/2012/08/daily-download-aug-01/
So, grab your bat and ball, and head on down to the store!! Before you leave, though, make sure you check out the new challenges as well!
Have a great Wednesday, and I hope you enjoy your August!!