Hello Digi Friends!!!
Happy August to you all!  Wow! it's the 9th already???!!  Geez oh man! This summer is flying by!!
I don't know about you, but my kids and I are in back to school mode! It's like this every summer here. I go back to my school job as a school counselor in August, well before the teachers and kids do, so I find myself shopping for school/ office supplies in August, and my daughter got her Kindergarten list of supplies she needs, so she is shopping with me. We're both very excited to be back to school shopping this month!  I have been pondering ways to use my scrap supplies from Gingerscraps to embellish the back to school items we purchase. I love pinterest for ideas. So far, I am making cover sheets for the see through binders with GS papers, and am going to try to cover my scissor handles with them too. I am making a sign that says whether I am IN or OUT of my office to hang on my door, too. Yes, yes, yes. SOOOOO excited for back to school time! I will post the photos of my hybrids next week, so stay tuned!!!
As for this week, the designers have been busy cookin' up some fabulous treats for us! 
Roseytoes Designs is giving us something sandy and fun to keep summer going a bit longer….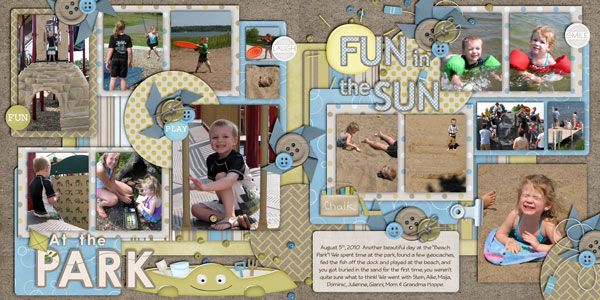 Kit from Roseytoes Designs! Template is already in the store: August Templatetopia by North Meets South Studios (Connie Prince's store)

 Oh my! Look below!  Hello kitty! hee hee!!! So cute!!!
 Here is a yummy one coming from Z Pink Boudoir… I'm just lovin' banners these days and this one is super cute!

Here is one coming from Keep In Touch Designs.  I think this is gorgeous, nicely nautical! I am simply stoked over this! I just love  how gentle it feels yet comes alive with pops of color.
 Ok, Keep In Touch, I am mesmerized….time to continue on though!! There's more to show you!…
Shazam! Check out this new template from Find Your Bliss! The kit was released last week. LOVE this template!!!!
Gingerscraps designers make it so easy for me to get my scrap on!!!!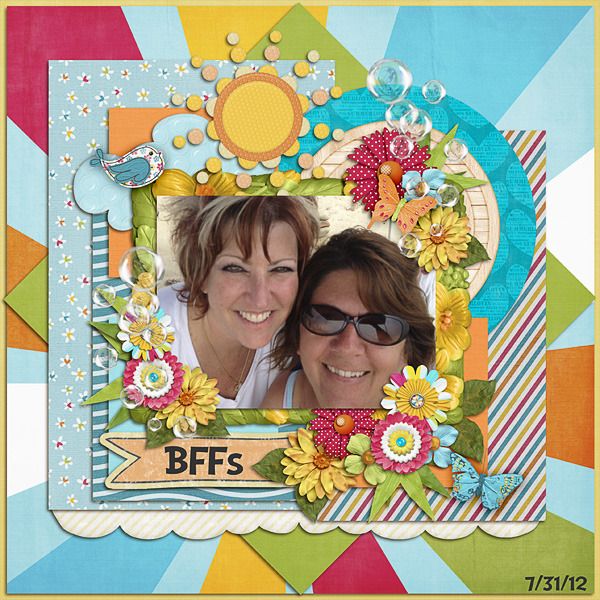 Well, I think I can find lots of things in this week's sneak peeks to use with my back to school hybrid stuff making!  I can't wait! I am sooo psyched for Friday! So join me, I'll be sittin' here, tapping my mouse, sippin my ice tea, thinkin' of all I can do with these yumalicious goodies! Pull up a mouse and join me!!!! See you in the store on Friday!!!!! Until then, you will find me carting around a pile of binders, notebook paper, glue, crayons, folders, dividers, backpacks and lunch boxes at the local office supply store. 🙂