Good morning! I hope that your Monday won't be too hectic. If it is, maybe this will bring a smile to your face!
We have a new designer joining the team! Bekah, of Bekah E Designs!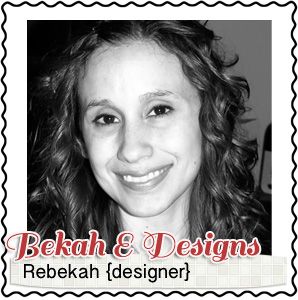 We asked, as always, for Bekah to tell us a little about herself, and this what she had to share:
I have been married to my teenage sweetheart for 19 years. We live in the Great Northwest with our 3 beautiful children.
I originally discovered digital scrapbooking through a Christian mom's forum that I was a member of. Some of the mom's in the forum would share these beautiful decorative pages with photos on them. (I later found out they called them, "layouts"). 😉 I thought these "layouts" were so amazing and started doing some research on the internet which led me to purchase my very first digital scrapbooking software.

I had found a new creative outlet and I was totally hooked! And so, in order to feed my new found obsession, I joined a few digital scrapbooking forums and immediately joined in on as many of the forum challenges as I could. I later started designing my own digital word art and offering freebies on my blog and at the end of 2008 was asked to join the design team of a new digital scrapbooking store that would soon be opening.

I am a self taught Photoshop junkie and have dabbled a bit in Illustrator as well. When I am not designing I enjoy, hand crafting my own paper and fabric flowers, crocheting, and spending quality time with my family.
I'm excited to see some of her other projects, and not just her scrap designs!!
Here are just a few of the items that she has in her store for you: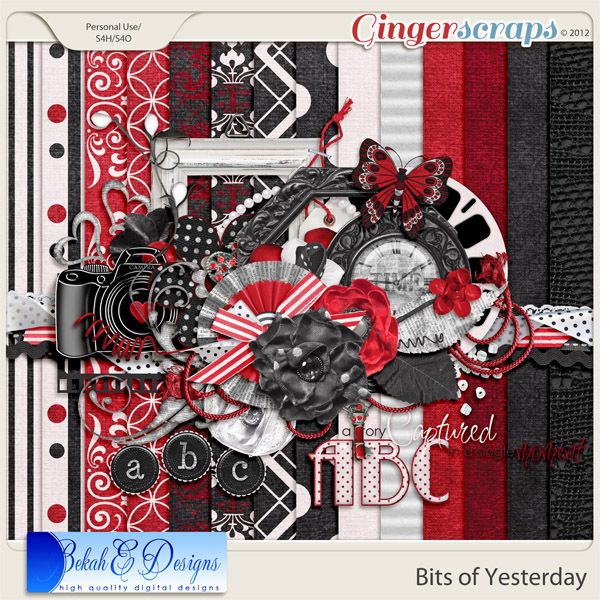 https://store.gingerscraps.net/Bits-of-Yesterday.html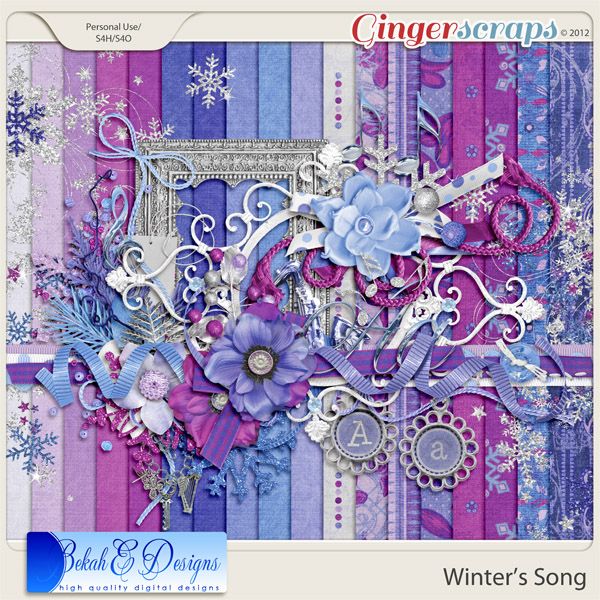 https://store.gingerscraps.net/Winter-s-Song.html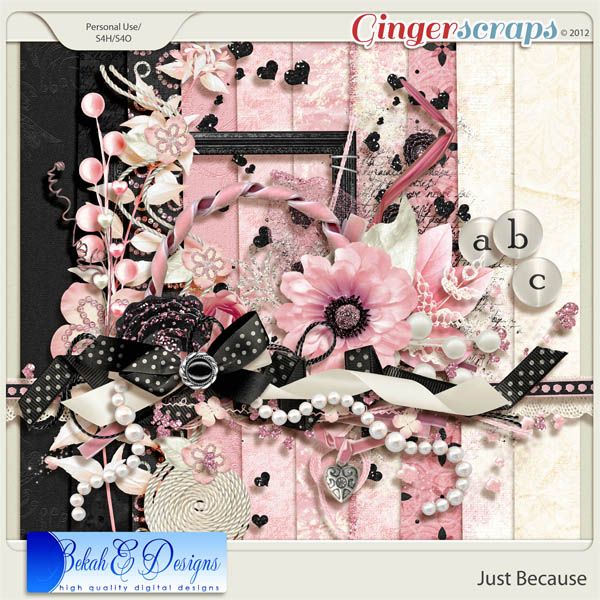 https://store.gingerscraps.net/Just-Because.html
Such a variety in just those! There are many more available in the store, so make sure you check them out!