To Theme or Not to Theme

I apologize for missing my deadline. I got caught up in a Christmas sewing project and by the time I came up for air it was almost bedtime. But I didn't totally forget about you!
When I was looking in the Forum at the December Challenges I was drawn to the Mini Kit provided by Neia Scraps. Although it's called Christmas Spirit and has a Christmas-y theme I knew I would be using it instead to scrap one (or more) of my DD's wedding photos (from July) because the palette is PERFECT for them. So I downloaded the kit and created a layout that has nothing to do with the kit's theme. And that started me thinking about how often others might use a themed kit for a layout about something completely unrelated. I do it fairly often, and figured we could talk about that a bit today. (Note to Glee… the light source is almost directly centred over the layout, but slightly left and up. The frame is holding the paper star down but the points are free.)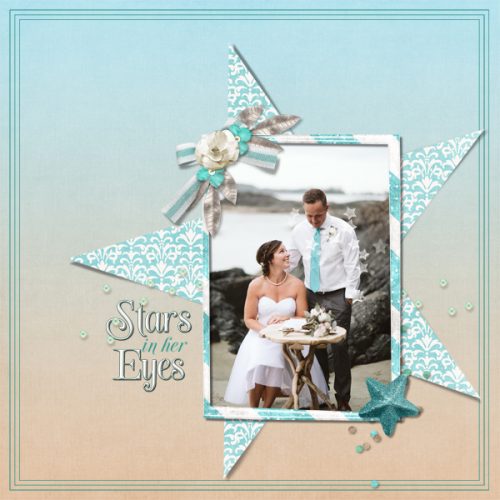 For this layout I used a Valentine's Day kit, the GingerBread Ladies' collab Smitten,  to scrap a dog photo. (I know, I do a lot of layouts with my dogs front and centre. What can I say?)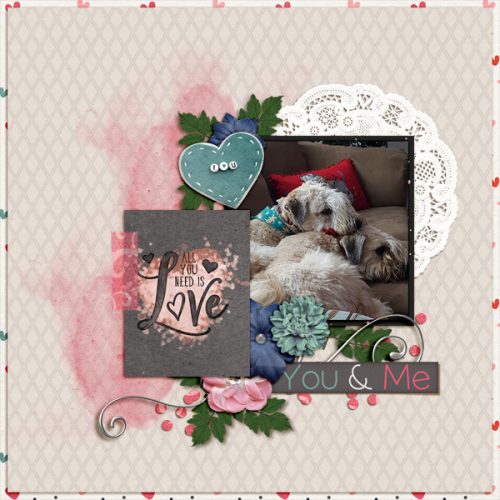 Then I took a (very quick) tour through the Gallery.
Gingerscrapper dshepard created a layout with a kit from Magical Scraps Galore with a candy theme; it's called Sweet as Candy. The subject of her layout is a visit to a theme park.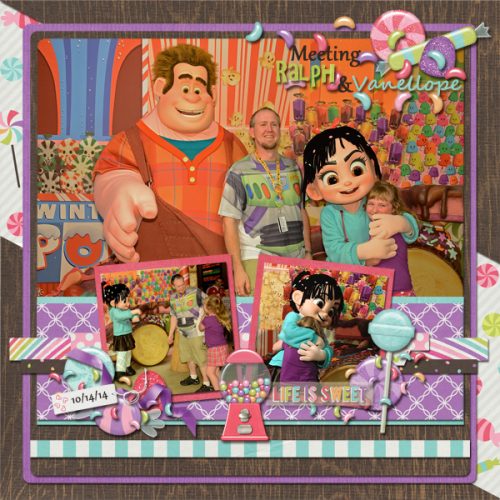 This pretty example from honeybee was created with Harvest Sunrise from Mag'sGraphics. No harvest anywhere in sight… but lots of love!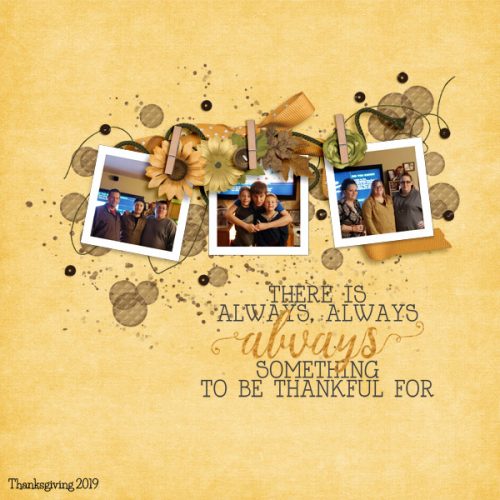 Then I found this cute layout from snojewel about pirates. She used a motivational kit from the GingerBread Ladies called Love Yourself.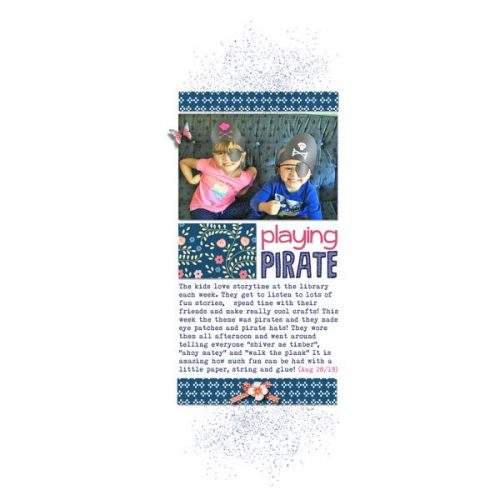 And then I found this one from teamkobza about a fun day she had with some little people, although I doubt they were in Iowa. The kit she used is Travelogue Iowa from Connie Prince.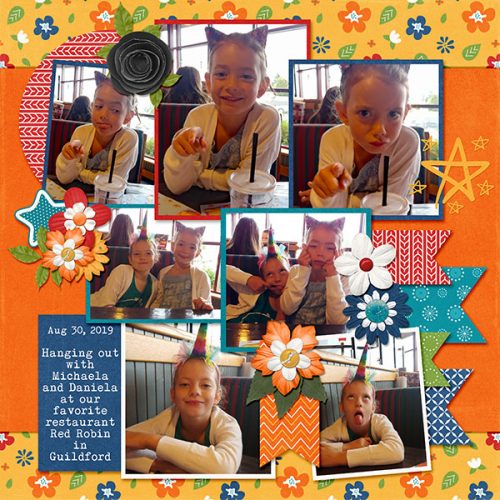 So here's a challenge for all y'all. I'd like you to create a layout using a kit with an obvious theme but about something unrelated. It'll broaden your horizons!