I'm too flabbergasted to really think of anything to put here. How is it already December? Where did 2020 go? This time next month, I'll be going "HAPPY NEW YEAR".
Can someone please slow down time?
It is the First of the month, and that means the reveal of our new Buffet!!
Don't forget to check out the Buffet Bundles, one easy click to add bundles of Buffet goodies to your cart, and an amazing value too!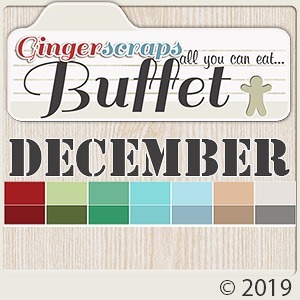 The designers all had their own take on what the colors and theme said to them! I love the variety!
The designers definitely each made the palette their own and came up with some gorgeous designs, each unique but working so well with the other designers' creations
The CT did such a great job showing how well all of the kits blend. They all did wonderful work!
This is just a few of the layouts.
Remember when you spend $10 in the store, you get a great new collab! Templates abound, trickling around like leaves.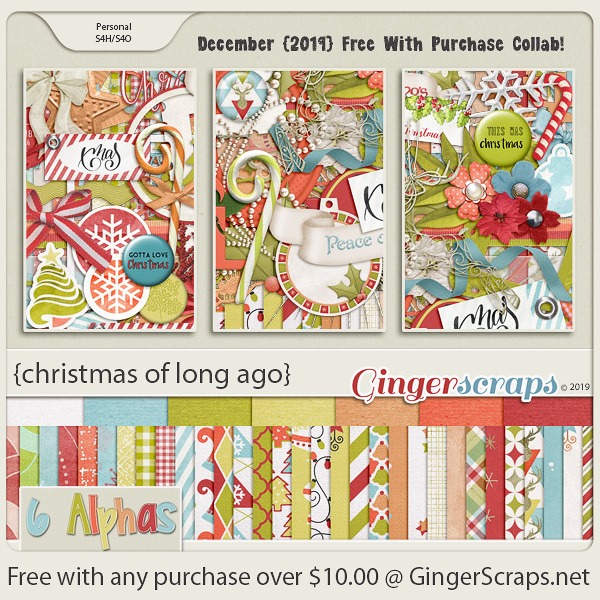 I love seeing things from past Christmases, so this is a perfect kit!
The Monthly Mix this month is SO pretty. I just love the colors of Winter Gala! It was created by Connie Prince, Lindsay Jane, Word Art World, and Trixie Scraps.
This fall will be remembered with snow before Halloween

Let's take a look at the full kit from November. As a coffee lover, I love this so much. I'm actually drinking my second cup of the day as I put this post together. Fun fact – I didn't like coffee until I met my husband. I blame my late father-in-law for my addiction to bold coffee.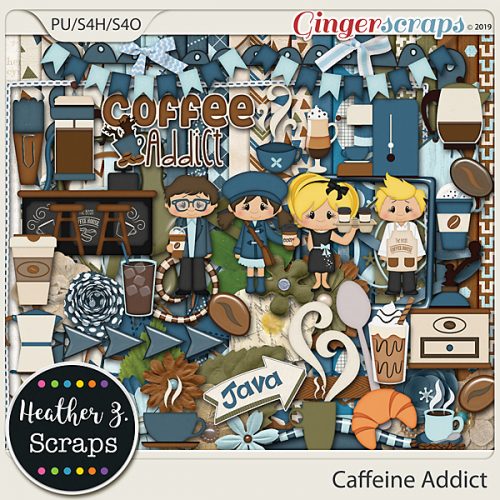 When I saw the preview for our December kit, I gasped. Kristmess Designs and Aimee Harrison Designs have gone together to bring us this gorgeous kit.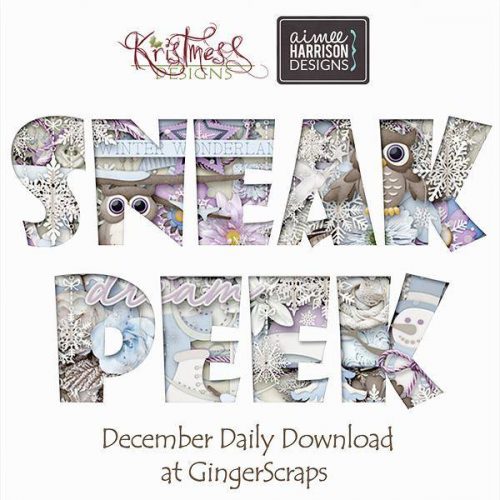 Remember, the download is kept up for 5 days, and then it is taken down. If you miss pieces, the kit will be available for purchase on the first day of the following month.
This month, we don't have just one designer guesting! We have TWO! How lucky are we? BUT! Before we get to that, we just got word that one of our previous guest designers is staying with us PERMANENTLY! Welcome to the TEAM!!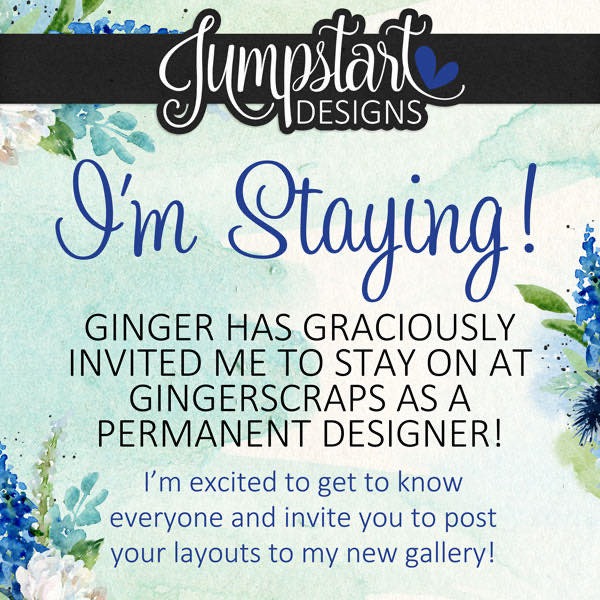 Our first Guest Designer is Christie, of Scrappin Serenity!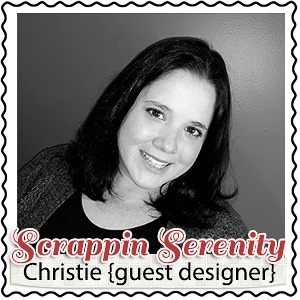 This is what she told us about herself:
Hey y'll! I'm ChristieDawn (aka Scrappin Serenity). I've been married to my amazing husband, Michael, since 2005, and together we have 2 wild and witty kiddos, Haylie (who's 12) and Hunter (who's 11). We live just outside the Nashville, TN area. Most of my time is spent watching my kiddos in all their activities; Haylie plays catcher in softball and sings in the choir, and Hunter just started band (he plays percussion) and loves Gymnastics! When the kids aren't keeping me busy, I scrapbook and design! I started scrap-booking just after Hunter was born and then started dipping my toes in designing shortly after that.
Here are just a few things available in her store: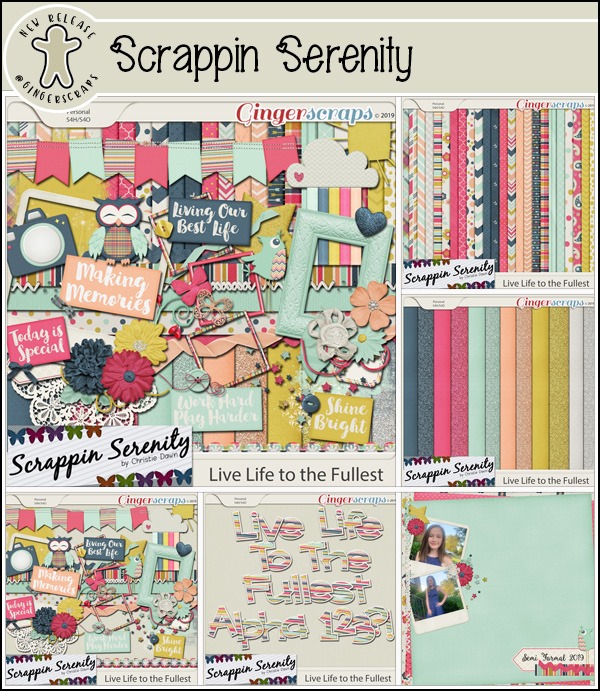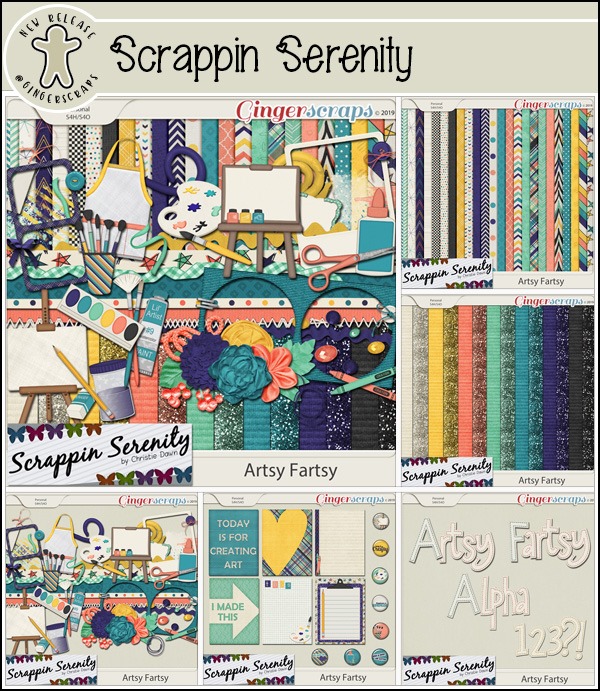 She even has a GREAT sale going on: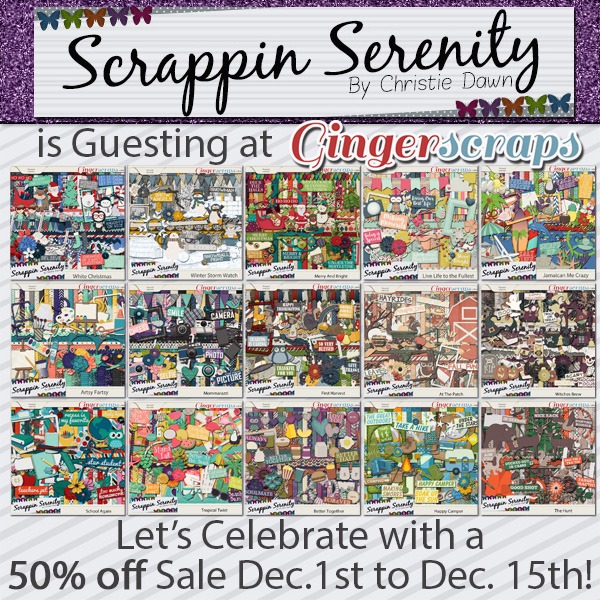 Our second guest is just as awesome! Hannah of La Belle Vie Designs!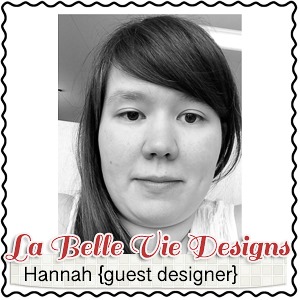 She's actually a former designer of ours! Welcome back!
Here's more of what she had to share with us:
Hi there, I'm Hannah! I'm the designer behind La Belle Vie Designs. I've been creating templates, kits and other digital goodies for just over eight years now (hard to believe it's been that long!). When I'm not designing I love to bake, read and spend time with family. We live in Minnesota and even though I'm not the biggest fan of our winters around here, I don't think I could live anywhere else.
I used to have a shop here at Gingerscraps so I'm so excited to be returning for the month of December! Lots of fun things planned – I hope you'll enjoy what I have in store for you!
And this is just a snippet of what she has in her store: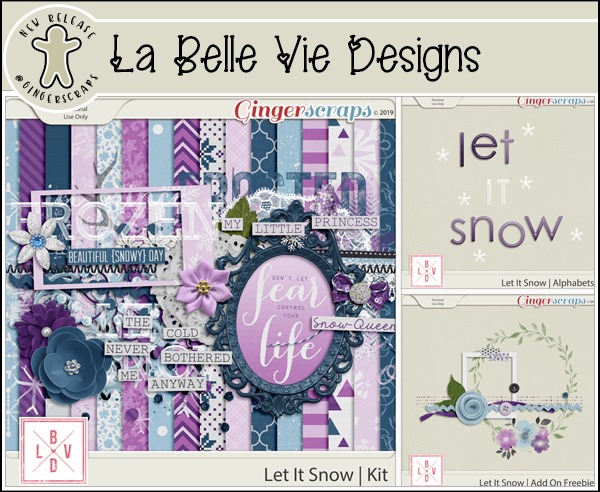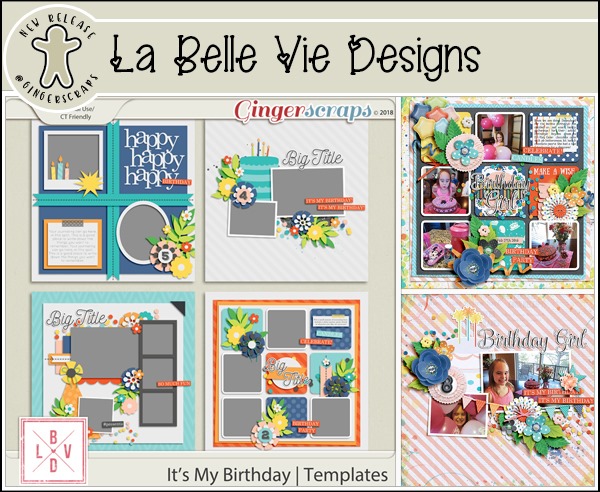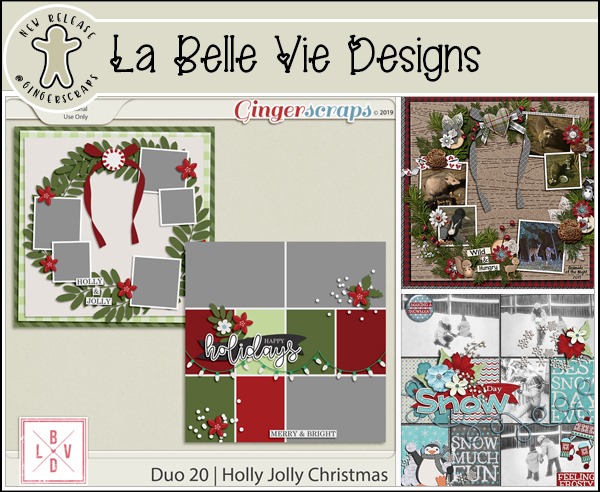 Remember, if you complete 10 challenges, just ten, you get a free kit as well!!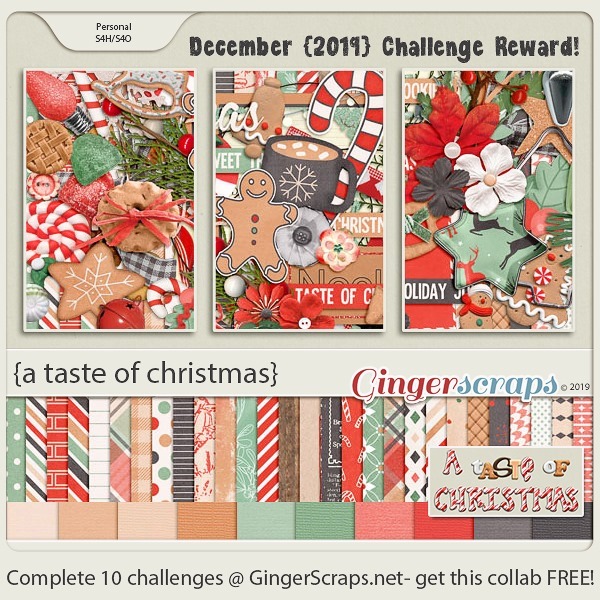 Anyone else craving Gingerbread, Hot Cocoa, and Candy Canes right now?