Did you all enjoy the falling down challenge? I know Sniksnak did cause she's our winner! Here's what she won!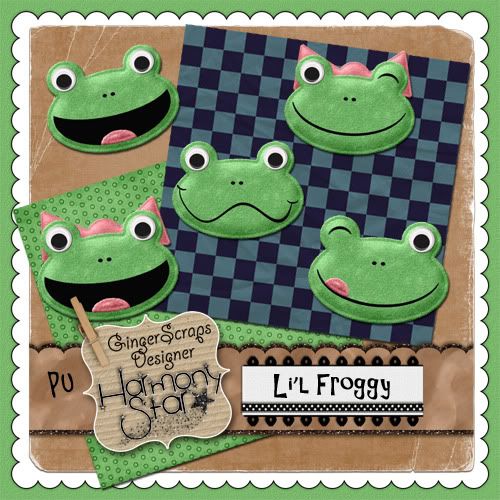 Onto this weeks challenge spotlight! Scrapbooking and card making have somehow always gone hand in hand. Have you been itching to try your digital or hybrid skills on a card? Well here's Julie to help you out! Every month she will give you a card template. Remember cards are good for all kinds of occasions, and if you can't think of anything you need a card for, how about a thank you card? You can never have too many of those on hand right? So try out the Sept. Sweet Card challenge!
Here's her template and example:

Go to the sweet card challenge to download the template.
Want to see more examples? Me too!
Cute huh? I think so too! Make your own card with Julie's template at the Sept. Sweet Cards challenge! Then come back here and post the link to your card in the gallery and post it in a comment here. Next week I'll randomly select one and that person will win a prize from ME! (Harmonystar).
Bonus – I will give a Brownie point to everyone who comments with their LO link.
 CT & those who have already done the challenge are elligable. Let me see those comments!