It is finally Friday.  I know, past weeks I'm surprised at how fast the weeks go.  This week has been dragging.  There just never seems to be enough hours in the day to get everything done.  I'm just hoping to have more time this weekend to get caught up again.  Do you ever feel that way?
Did you happen to catch the give away we had yesterday?  It was HUGE!  We were so excited to be able to give you some great deals!  Don't worry we have some great deals still going on!  All of our new releases are 25% off all weekend!   Plus you'll find two freebies!  You'll definitely want to grab them!
Don't forget:  When you spend $10 in the store you will get your choice of the Ginger Scraps Collab for only $1!  The month is almost over so hurry while you can.
Scrappy Cocoa has created Game Time for all of you football fans!  Normally it will be $4.00, but you can get it this weekend for just $3.00!!
https://store.gingerscraps.net/Game-Time.html
________________________________________
Funky Monkey by Wyld Web Designs is full of monkey mischief! Everyone has a little monkey in their life, this kit is perfect to celebrate them in all their rambunctious glory! Perfect for boys or girls, this soft palette of colors will complement any photo spread. This kit contains 15 papers and over 30 elements. Priced at only $3.75 this weekend only!
https://store.gingerscraps.net/Funky-Monkey.html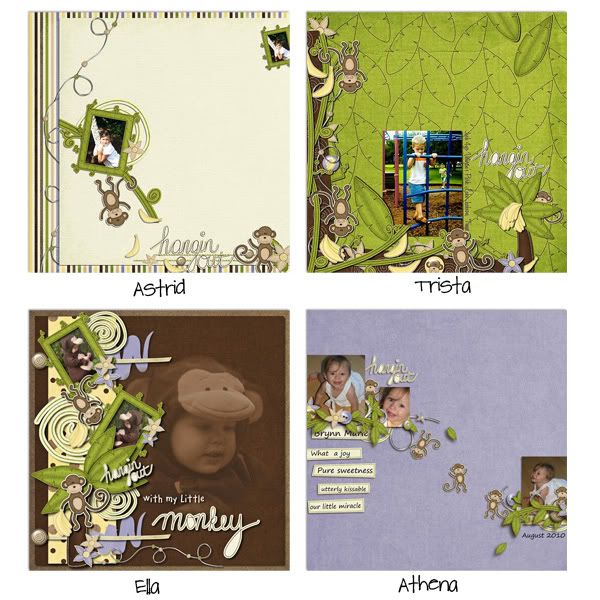 ________________________________________
Unforgettable Moments has this sweet alpha tis actually two full alphas in one! It comes with upper case and lower case engraved metal hearts. To complement the hearts it also comes with a full metal alpha also with upper case letters, lower case letters, numbers, and most symbols! It is fun to mix and match the letter-hearts and the metal letters to achieve some awesome title work. Included with the alphas are some bonus word art hearts that say: heart, love, and you. There is also a blank heart that can be customized or used as an complementary element. You will have a blast using this fun alpha to add a touch of metal and a whole lot of love to your pages! This alpha is regularly $3.00, but you can grab it on sale for $1.75!
https://store.gingerscraps.net/Engraved-On-My-Heart-Alpha.html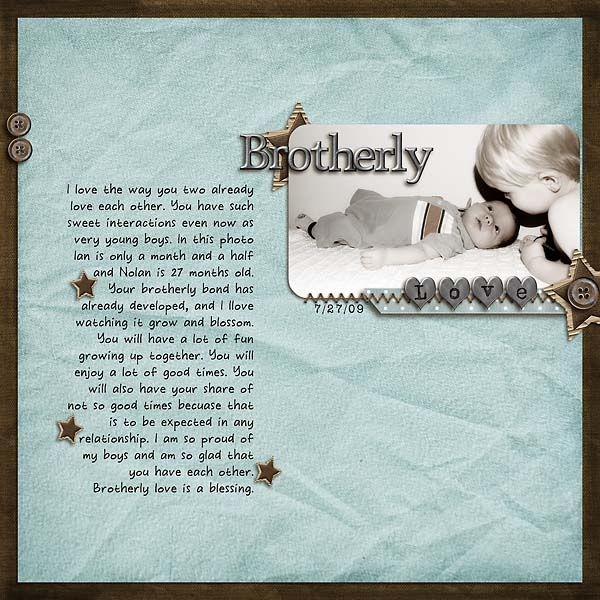 ________________________________________
Are you ready for some football? I know I am and this kit by Kathy Winters Designs is packed with enough fun to scrap both the football player and the cheerleader in your family. Kathy designed Hooray for the Home Team in warm colors and textures to capture all the fun that happens on the gridiron during the fall season. Regular price $5.50 Sale price $4.13
https://store.gingerscraps.net/Hooray-For-The-Home-Team-by-Kathy-Winters-Designs.html
She also has several coordinating products to go along with this kit.  The alpha contains both a brad and a football styled alpha in uppercase with numbers and select symbols.  Regular price $3.00 Sale price $2.25
https://store.gingerscraps.net/Hoorary-For-The-Home-Team-Alpha-by-Kathy-Winters-Designs.html
There is also this coordinating set of wordart to add a little splash to your pages.  Regular price $3.00 Sale price $2.25
https://store.gingerscraps.net/Hooray-For-The-Home-Team-WA-by-Kathy-Winters-Designs.html
If you are in love with the collection, Kathy also has it bundled it up to offer for one great price.  Regular price $9.00 Sale price $6.75
https://store.gingerscraps.net/Hooray-For-The-Home-Team-Bundle-by-Kathy-Winters-Designs.html
And if that were not enough, Kathy has 6 sets of add-ons designed in popular school colors to make the kit more versatile to capture your school's spirit. Regular price $2.50 Sale price $1.87
https://store.gingerscraps.net/Kathy-Winters-Designs/
Here's a little inspiration from some of our amazing Gingerbread Girls
________________________________________
We have two new CU mixes. They are both photographed and carefully extracted by Photocowgirl. Quality Checked! 20% off this week.
This one is called Rusty Mix and is normally $2.00 but is on sale for $1.60
https://store.gingerscraps.net/Rusty-Mix-CU.html
This one is called Nature Mix.  This is $4 and is on sale for $3.20
https://store.gingerscraps.net/Nature-Mix-CU.html
And a freebie just for you by PhotoCowGirl!!!
https://store.gingerscraps.net/Circle-Templates-CU.html
________________________________________
Love the feeling of a warm breeze while you sit and watch the waves roll in….? Key Lime Pie by Jumping Jelly Bean Designs will immediately bring that feeling to your mind with this classy color scheme and beautiful peacocks. Your layouts will look fresh and airy with a touch of whimsy.  This kit will be on sale for the whole week for 25% off!  You can grab this kit for $3.94 (regularly priced at $5.25).
https://store.gingerscraps.net/Key-Lime-Pie.html
________________________________________
'Lil Bit Nutty by Pixels By Jen is on sale for the weekend $3.75 regular price $5.00.  This kit is cute and playful, this kit is filled with fun patterns and fall colors.
https://store.gingerscraps.net/-Lil-Bit-Nutty.html
________________________________________
These leaves can be used for your personal projects, scrap 4 hire, and scrap 4 others. There are 15 worded leaves, and 4 plain leaves to add words to if desired. Enjoy this Leaf Wordart by PsychoZoe for only $2.00!
https://store.gingerscraps.net/Fall-Leaf-Wordart.html
___________________________________
Daphadilly Art has this sweet kit called Sweet & Free,  Fun and Fresh mini kit great for everyday memories!!  You can get it for just $2!
https://store.gingerscraps.net/Sweet-and-Free.html
___________________________________
Everybody loves a freebie, and a CU freebie at that! Please enjoy this Halloween CU freebie by PsychoZoe, with 10 elements, and 1 paper
https://store.gingerscraps.net/CU-Halloween-Freebie.html
________________________________
Before I let you go, we have something new starting next week!  Make sure you check the blog next Friday!!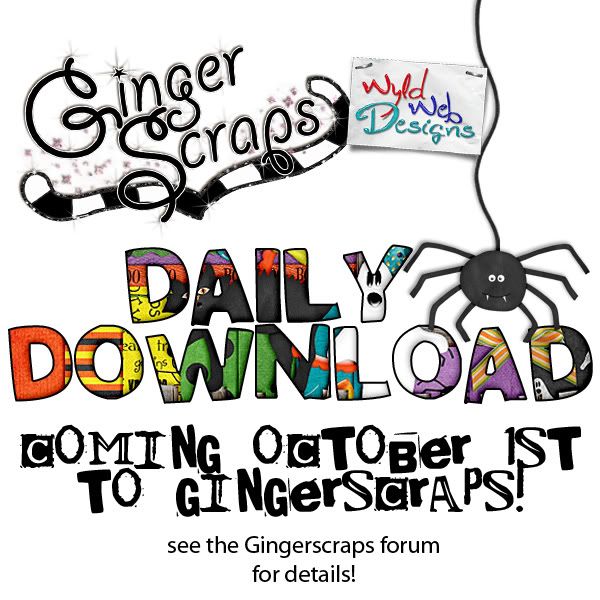 Have a great weekend!!