Archives for May 2013
Good morning! I hope you're gearing up for summer because the Gingerscraps designers sure are! Almost every single design has a summer-themed kit this week. Katie Creates has a great kit for haircuts and hairstyles. I think that's a kit almost all of us probably need! Twin Mom Scraps has one centered around getting well, and after the iNSD hangover, I think all of us are in need of some healthy thoughts 😉
Some of you amazing gallery artists definitely need to give me some tips on layout creating, because they are amazing. I had such a hard time choosing just three this week! I chose two using the Spring Fling buffet series, and one using Signs of Spring, the monthly mix for May.

Wonderful layout by zenjen. I love the story behind the picture. I'd love to know what joke was told for this particular picture!

Wonderful layout by mamaape. I love the blocking. So beautifully done. Clusters are amazing, as well.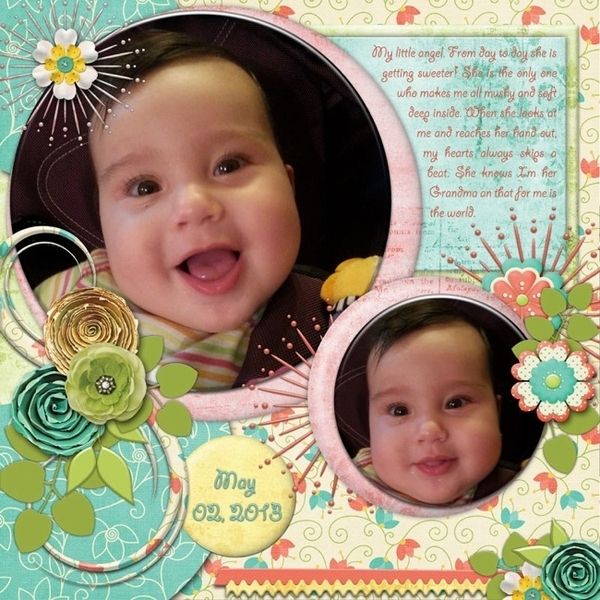 Just beautiful layout by Ricki. The cluster work is wonderful, and I love the circular layers. And who can resist a cute baby?
Good Morning!  I hope everyone is having a wonderful day so far.  I don't know about you, but my week has been so busy with all the end of school activities and graduations.  We still have several weeks left and exams.  The weather is finally warming up a bit here and the kids are excited about summer vacation.
There are a ton of new releases for Friday so let's get to the beautiful eye candy.  The first one up is from Crisdam Designs, it makes me feel like summer time is already here.  I love the palm trees, umbrella and that crab is just too cute!
(template used from May Templatetopia by Connie Prince and Trixie Scraps)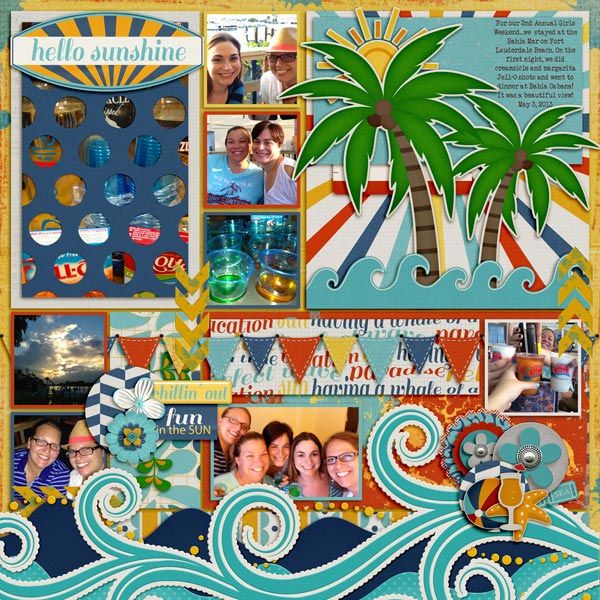 Crisdam Designs also has this adorable kit coming Friday and it will be perfect for graduations and  all your school related memories. I just love all
the elements that were used for the following pages.  This kit is so versatile for our youngest graduates and our older students.  The template from Aprilisa Designs is perfect.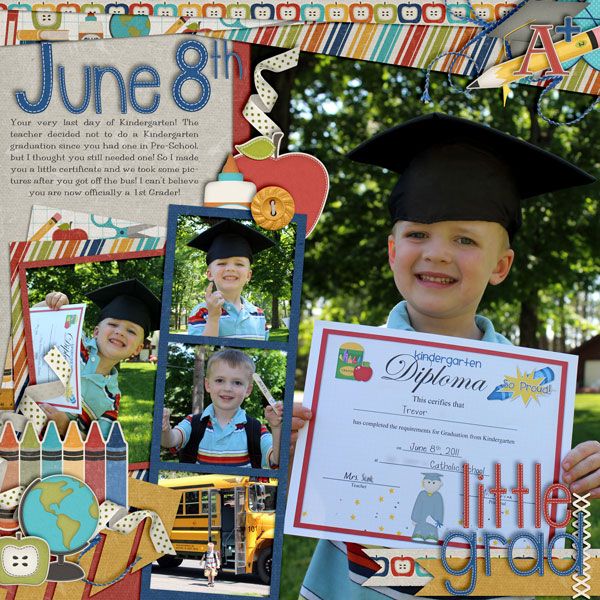 Template goodness by Angelclaud Artroom.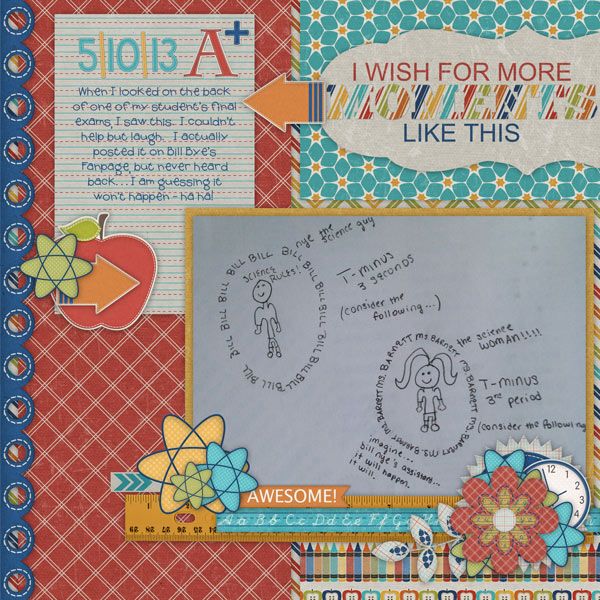 Violamoni has a new kit coming and as you can see from her sneak peak it looks beautiful.
I love that glitter frame and those photo's are really cute surrounded by all the adorable  elements.
Snips and Snails also has a really fun looking kit coming out too!  You better get your Super Hero's ready for this one!
These next two pages are so bright and cheerful using a kit by Aprillisa Designs.  I can't wait to see the whole kit.
As you can see our designers have been so busy and we have a lot for you to look at on Friday.  I don't know about you, but I can't wait till Friday and I have my list ready to shop.  I hope you will stop back by on Friday to see all the new releases.  I hope everyone has a wonderful rest of the week and I will be back next week with some more sneak peeks.
Thanks for stopping by!!
Good morning and happy Tuesday, all! Hope everyone had a great weekend and Mother's Day. 🙂 I'm a little delayed with my post this morning, so I'm going to jump right in! This week I am spotlighting the word art challenge hosted by Amy Peck of Unforgettable Moments! Amy has a perfect WA for your family photos, new and old; check it out:
If you look closely, you can Amy has put a little distressing on this word art, giving it a little more depth than traditional WAs give–so pretty! If you need some inspiration, check out these wonderful layouts already in the gallery:
By Kelly Andreza
By scrappy_mom
By californiateri
These are all so fabulous! I love the mix of new and old, bright and subtle. This word art is pretty versatile and can work for any family photo you need to scrap, so don't miss out on this challenge! 🙂
Do you have your tally started in the May Challenge Points Tracking thread? If not, click here and get to tallying! Wondering what fabulous prizes await you for completing challenges? You can find out all about that here! Have a question about this or any of our challenges? The cookie jar is where you want to be. 🙂
Alright ladies, I'm off! Love and wishes for everyone to have a great week and I'll see you back here next Tuesday! 😀
I'm a day late posting the LOTW winner this week. Mother's Day and a sick little one will do that to a mom.  Anyway — on to the news! Congratulations to ozegirl for winning LOTW! Her LO is absolutely amazing!! There is so much creativity going on here!   I love the pictures, the clusters, the extracted arms…I could go on and on. There is so much to love.  Click the image to leave her some love or click here to view her entire Gingerscraps Gallery.
You can pick outstanding gallery layouts which become the next LOTW nominee's by posting in the "Baker's Best" thread. Check out the rules here.
As always your vote counts so head over the the forum to vote for the next LOTW winner. You can be a LOTW winner too, all you have to do is scrap! Happy Scrapping.